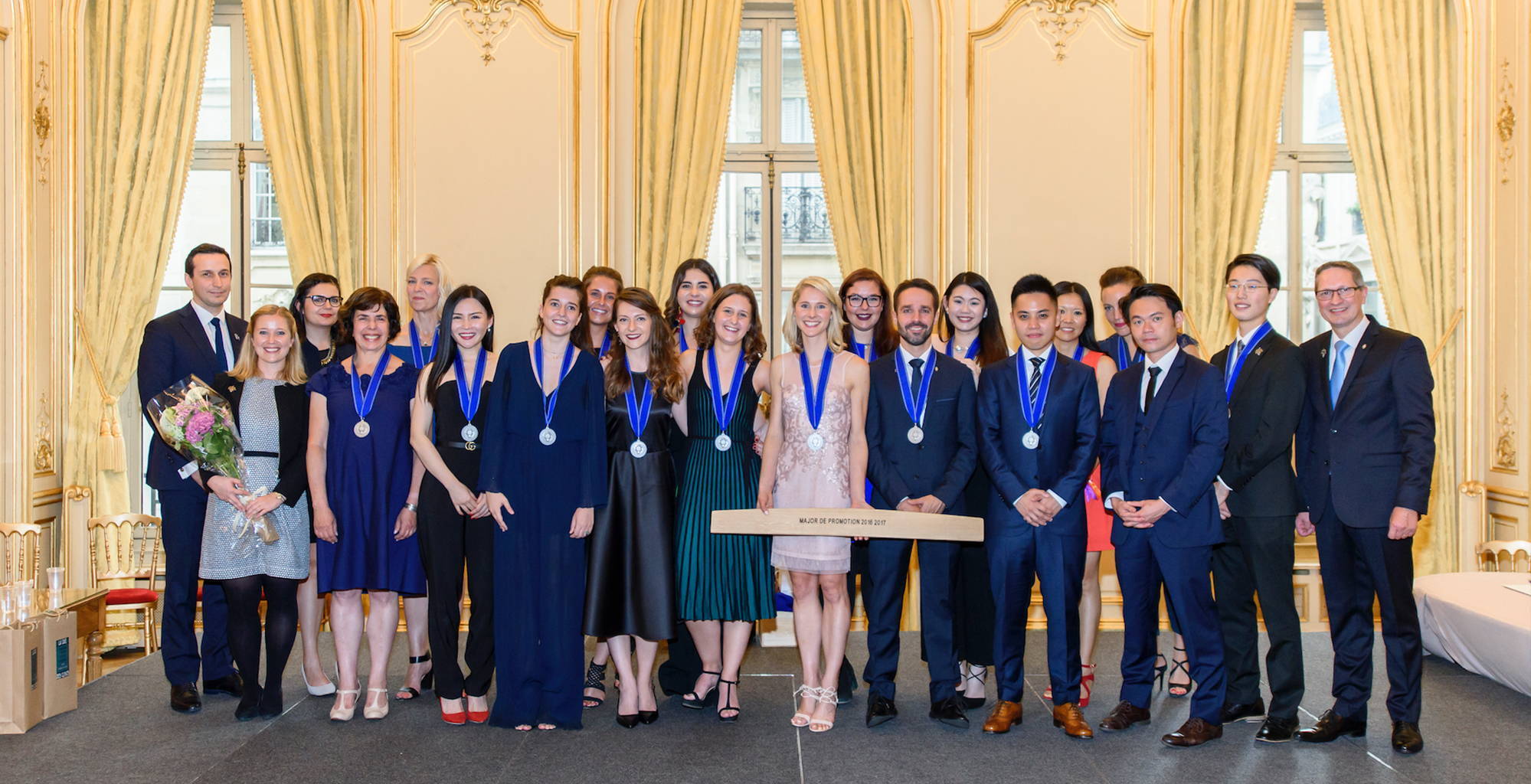 My mission today is to provide a sense of joy
through the act of discovering, sharing, and enjoying
a great bottle of wine.
I grew up halfway between San Francisco and California's famous wine regions of Napa and Sonoma. Wine was always on the dinner table in our home, but never something to be fussed over. There were no copies of Wine Spectator on the coffee table, no focus on scores, and certainly no prized bottles on display for others to see. Our family viewed wine as part of a nightly meal, part of a celebration, and as something that merely made sitting together and chatting about your day just a little bit nicer.
Around the age of three, I figured out my life plan. I'd seen the Nutcracker once and that was it, I wanted to be a ballerina. Fast-forward about ten years and I remember sitting in the car with my dad one afternoon, chatting about whether or not it made sense to pursue a career in the arts and I said to him, "I just feel like if I have a chance to do something that I absolutely love, that I dream about every night, and work towards every day, and that makes other people happy all at the same time, then how can I not give this a shot!" As it turns out, I'm pretty determined when I set my mind to something, and fifteen years after I saw that first ballet I was signed my first contract to join the San Francisco Ballet, where I would dance for the following eight seasons.
As I wrapped up my final season with San Francisco Ballet and put away my pointe shoes for the last time due to a severe back injury, I was presented with a choice - spend the rest of my life wishing I was still dancing, or find another passion to pursue. Thankfully, it didn't take long to realize my second passion was already there.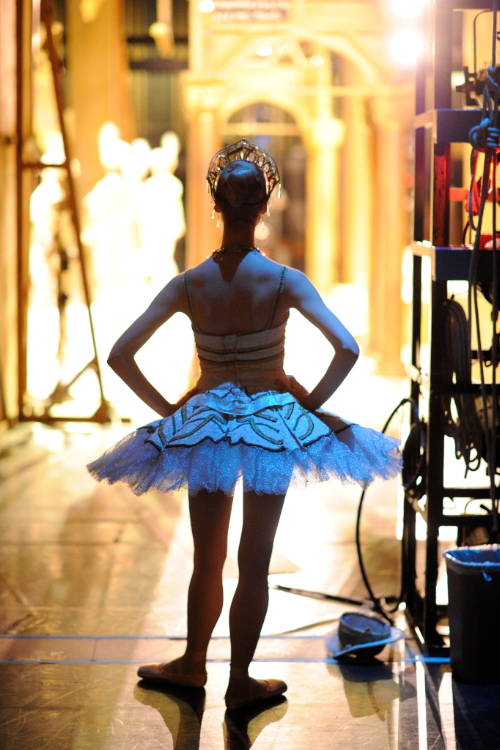 Looking back now, it seems only natural that my ballet career would lead fluidly into the wine industry, though I could never have imagined the journey I've had since retiring from the stage. My husband Riley and I, both Bay Area natives, decided to move abroad for a year to embrace the adventure of travel together and to take the time and space to figure out the next step in both of our career paths. After months of talking about this idea of moving abroad as we walked through the Presidio and along Crissy Field, we settled on a plan to move to France, where I would retrain for a new career in the world of wine.
After what turned out to be one of the most intensive periods of my life in terms of studying, I received the Diplôme des Métiers du Vin et Management from Le Cordon Bleu in Paris, where I graduated first in the class. As a diploma student, I traveled all over France, visiting wine producers large and small. I rolled up my sleeves as a harvest intern in Bordeaux, immersed myself in the startup scene in France as a marketing intern at Le Petit Ballon, and I even manned the register at our very own Ferry Plaza Wine Merchant to learn about the retail side of the world. Post-graduation from Le Cordon Bleu I was also awarded an Advanced Certificate in Wine with Distinction from the UK's Wine and Spirits Education Trust. And then began the exciting prospect of putting all these incredible experiences and my newfound knowledge to work.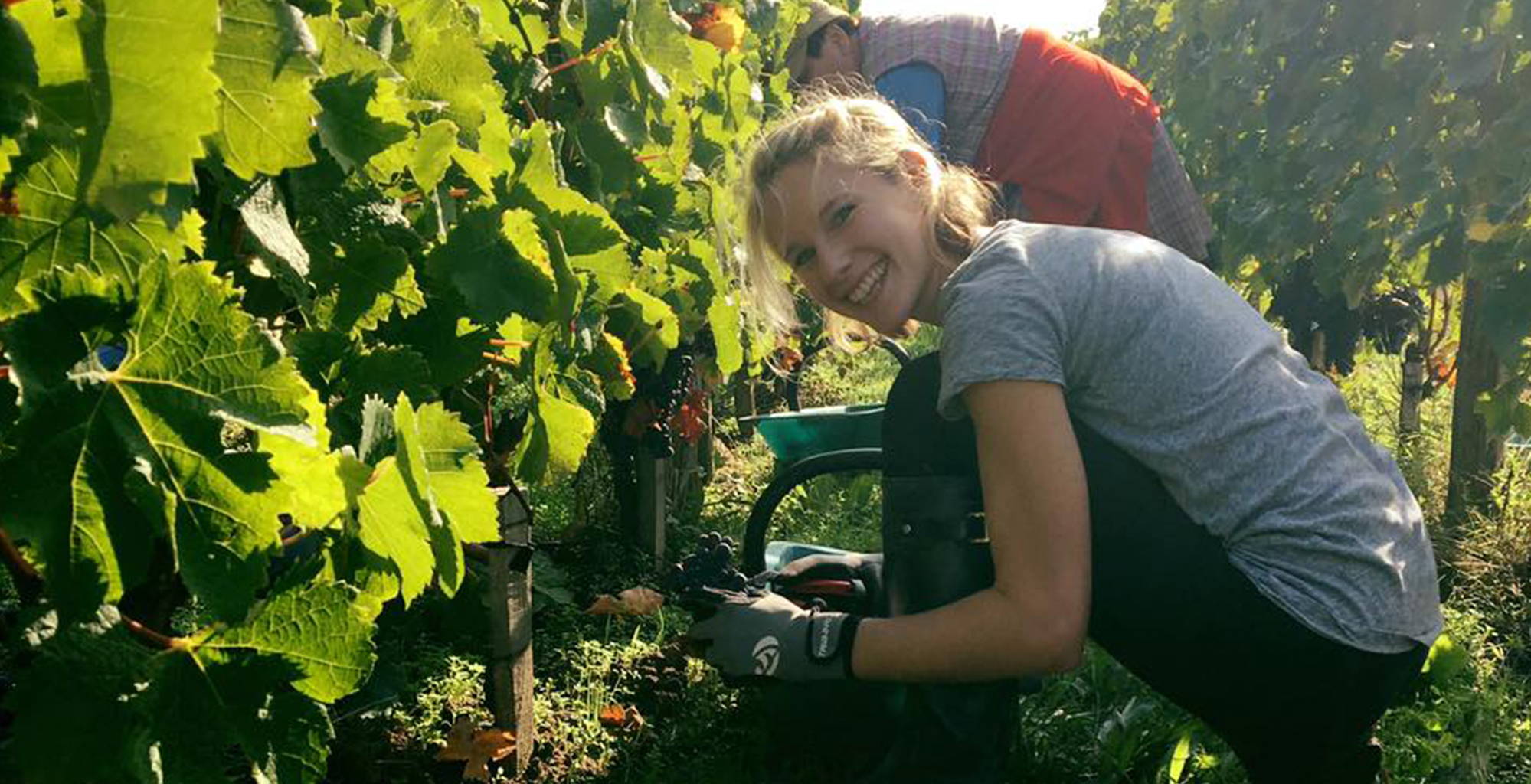 I have immersed myself in the complex world of wine and been overjoyed by the people I've met and the experiences I've had along the way. My mission with En Pointe, is to bring the best of those to you.
"En Pointe" is the ballet term for dancing on your toes, a feat requiring both precision and expression, strength and elegance, technique and artistry. The balance of all of these is mirrored in the effort it takes to produce the perfect bottle of wine. Both art forms honed across centuries, and both forming who I am today.
As a dancer, it was my job to provide others with an escape from their day-to-day lives and an opportunity to share moments of joy with friends and family. As the founder of En Pointe Wines, I'm overjoyed to work every day to provide the same experience of joy through wine.