what makes En Pointe different from the other wine clubs?

This certainly isn't the first wine club to hit the market. There are winery direct clubs, subscription services aimed at finding your "perfect wine" based on your unique taste profile, celebrity sommelier clubs, and your local wine shop probably has one too. I get it, the idea isn't new.
But here's the thing, I don't want to create just another business for you to interact with, I want to be your friend in the wine world. I want to be the person you text when you've got a question about which bottle to open, or what to bring to your in-law's house for dinner, and I want to be the person ringing the doorbell with 4 incredible wines that I've hand picked simply because I think they'll make you downright happy.
The goal here is maximum enjoyment. There's a big emphasis on wine and food pairing in this club because I believe that there is a perfect place for every bottle - the perfect dish, the right company, and even an ideal setting. My goal is to take away the stress of selecting and purchasing wines, broaden your horizons with new varieties, regions, and pairings, and help you close the laptop, take a deep breath, and simply enjoy your life a little bit more.

 

I take the time to share the story behind every bottle because there's joy in knowledge, and there's excitement in discovery. There's a world of different wines out there and I'm excited by all of it - I think you should be too.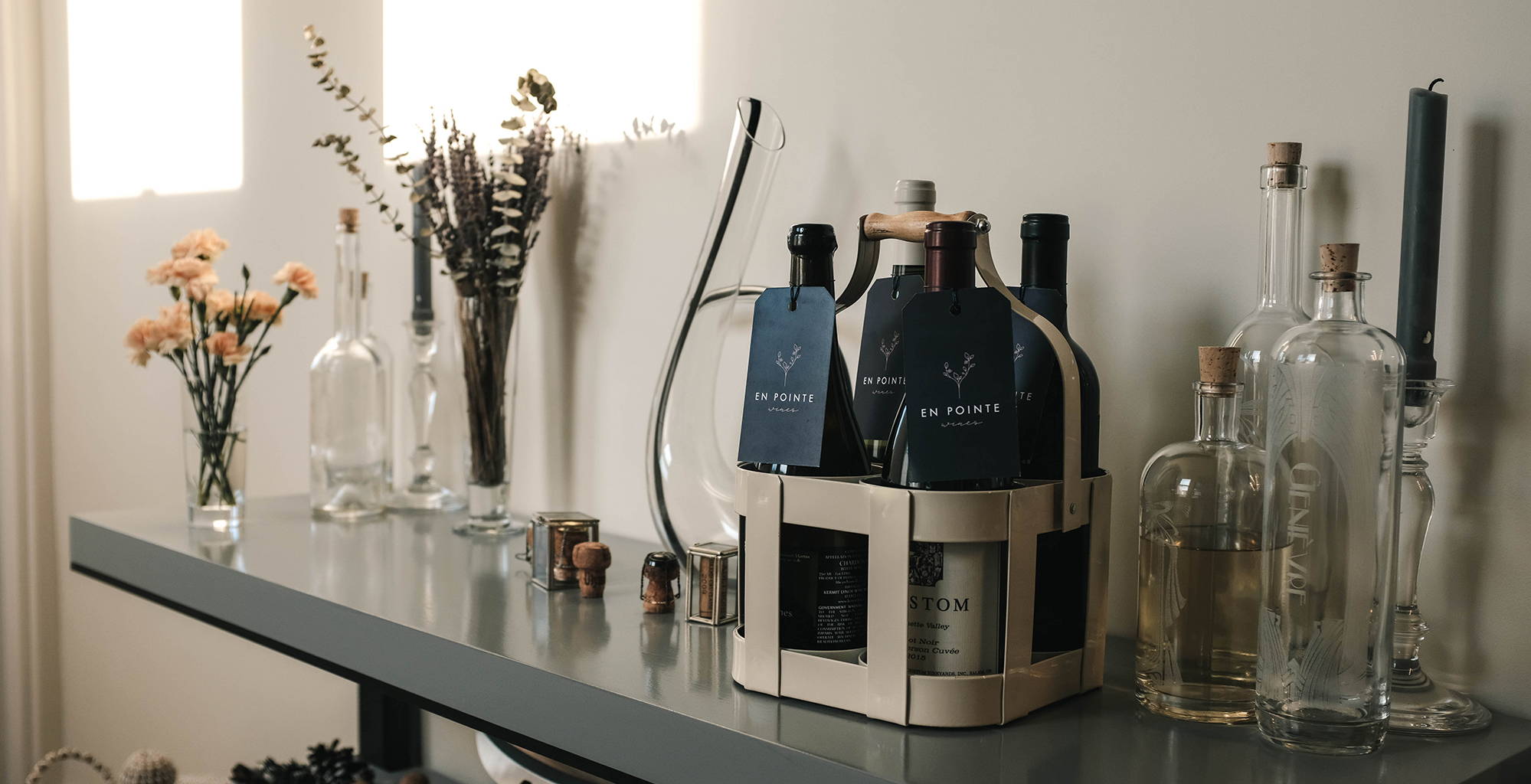 How does it work?
With each delivery you will receive:
- 4 bottles of wine hand picked for you. Wines will come from all over the world, but all will be made by small producers that practice sustainable farming and make delicious, food-friendly wines.
- A small tag on each bottle with a brief description and a QR code for a unique webpage so you can learn the story behind the bottle. Details include the region the wine comes from, the grape variety, the producer, recipes to pair it with, and my idea of the perfect way to enjoy each bottle.

- The wines will come hand delivered in a metal wine crate that will be swapped out each time you receive a new delivery - kind of like the milkman for wine. Yep, dreams do come true.
 

As long as you are a member, you can (and should) contact me with any of your questions related to wine. Think of me as your personal wine consultant, or your sommelier at home.

 
​​​​​​The fee for all of this will be $150 every other month.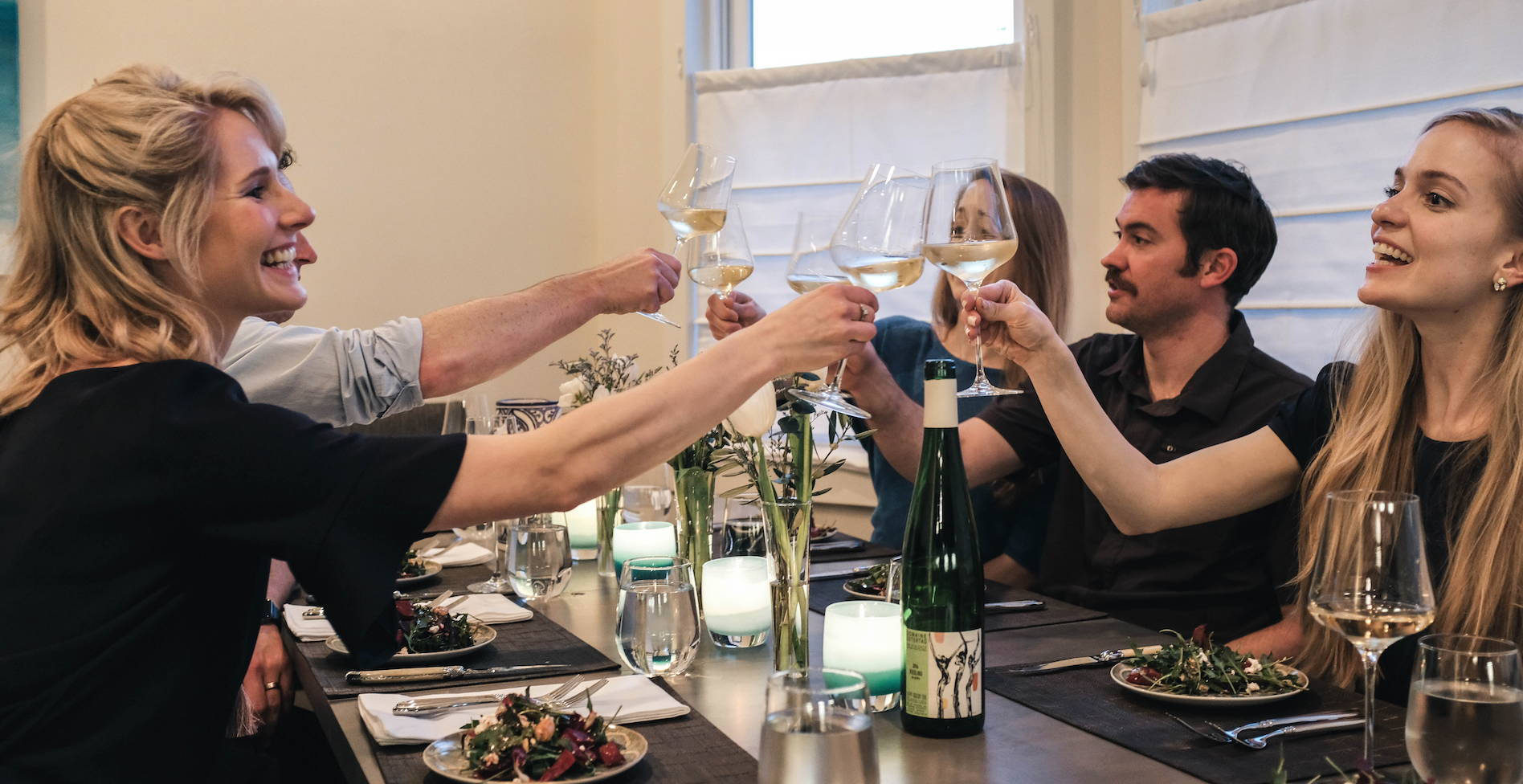 What sort of wines will I be receiving?
Our wines provide an opportunity to travel, to taste something new, to learn about a farmer across the world, and to take a stance about the types of products, businesses, and farming you want to support.
This is why I'm excited to promote wines from small producers, lesser known varieties and regions, and sustainable farming pracitces. Outside of that, the wines can come from anywhere in the world, but with the requirement that they are delicious, food-friendly, and crafted from the vineyard (not manufactured in the winery).
Now, what I'm not excited by is super high alcohol, critic scores, or collectibles. Wine should be about pleasure and enjoyment, not prestige or status. That said, these are wines you should feel proud to pour for your boss, but not so special that you feel guilty popping that cork on a Netflix kind of night.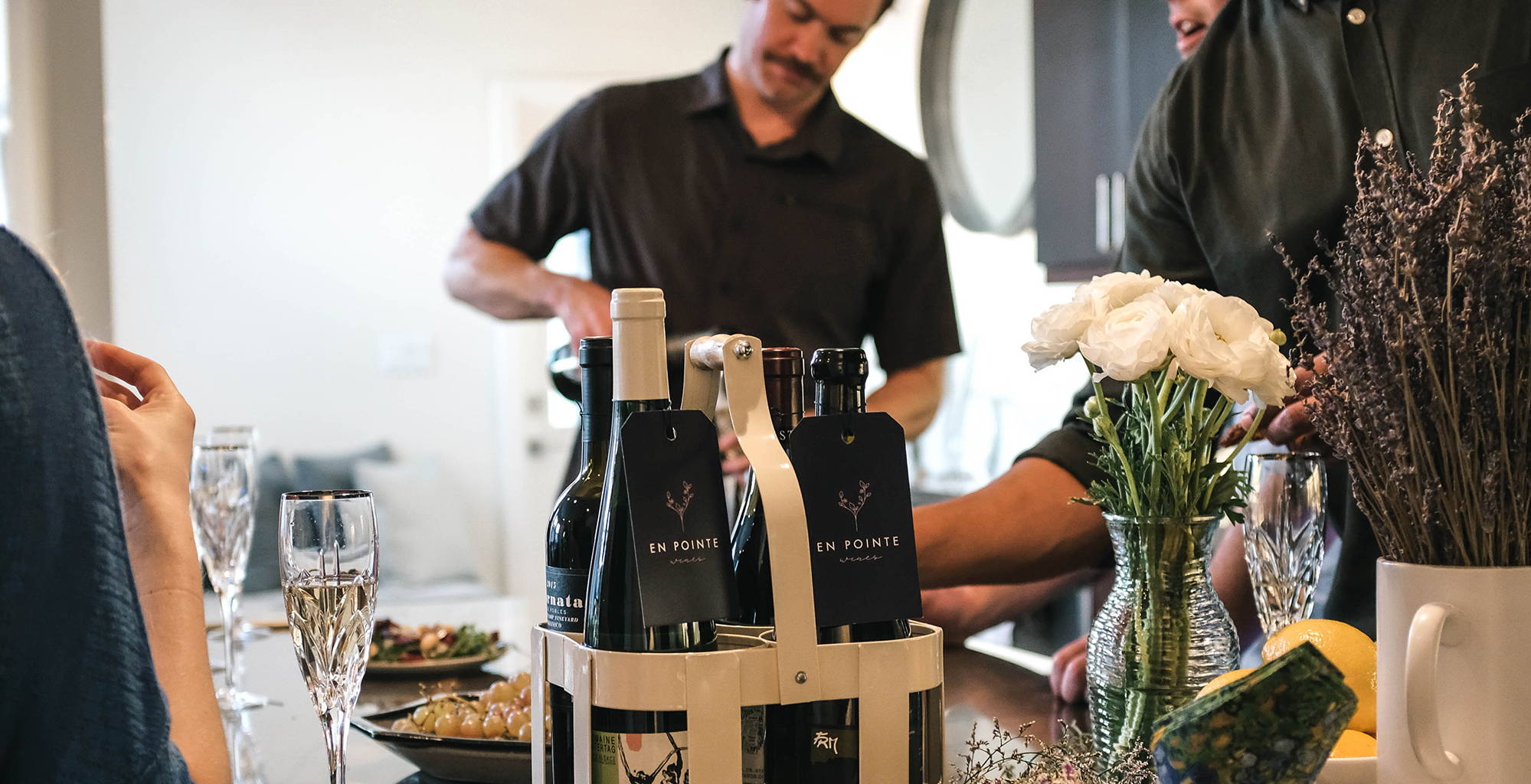 Please email me directly at alexandra@epwines.com with any and all of your questions about En Pointe Wines. I look forward to getting to know you. And with that, I'll end with "Cheers!"