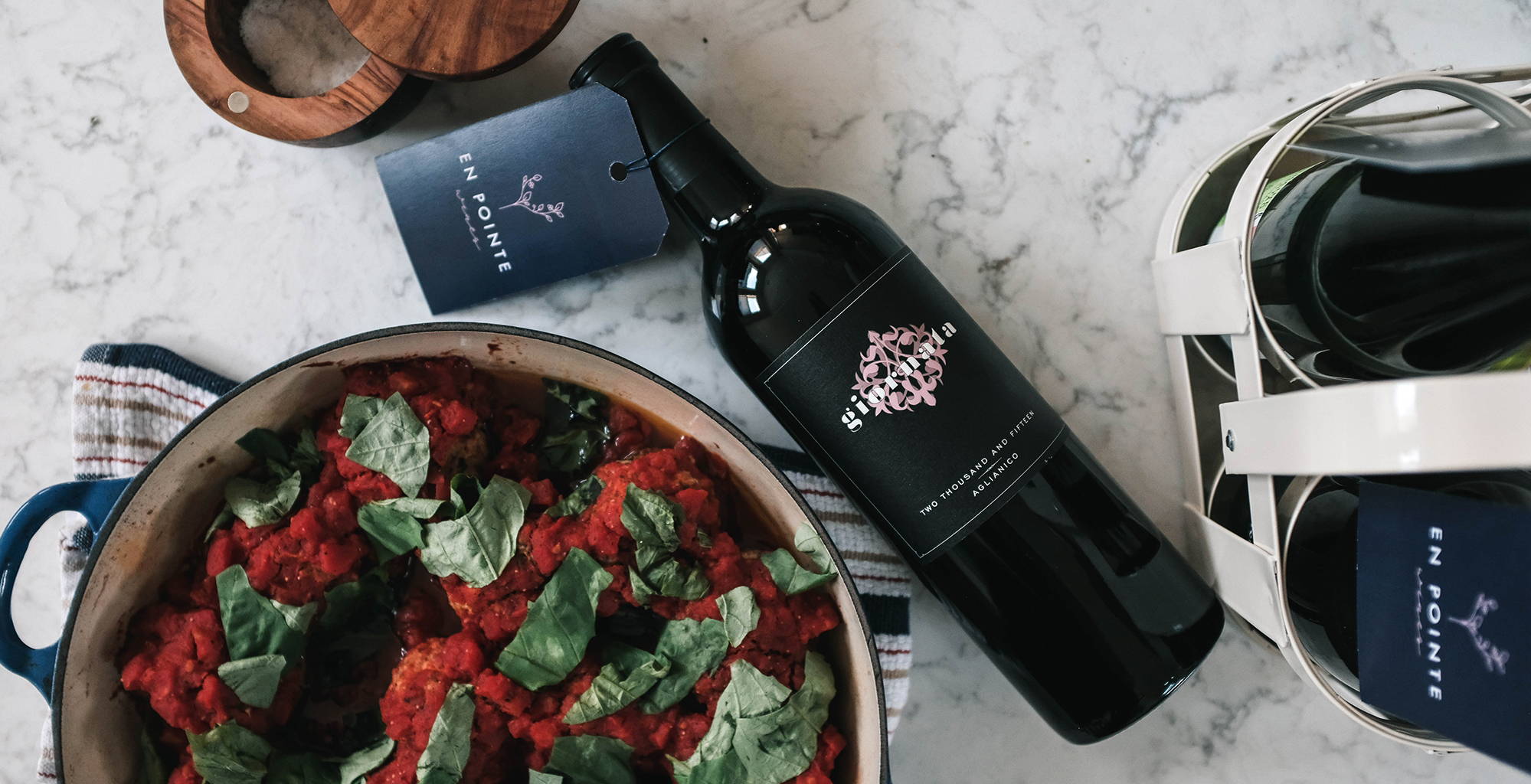 A taste of Italy from under the California sun.
Looking for the right wine to pair with a hearty dish but feeling a bit tired of reaching for one of your tried and true Cabernets? Sometimes comfort and familiarity are wonderful - I'm the first to admit that! But when you don't reach for the same bottle one night, when you try a grape you've never tried before, all of a sudden your senses go on high alert. You become aware of the aromas, the tastes, the textures, and because you're paying attention and truly savoring the moment, you get to enjoy it even more! It's like walking into someone else's home for the first time - you look around and take it all in, noticing and enjoying everything in a way we forget to do in our own homes.
But enough on homes, let's get back to wine! This Aglianico (pro tip - the G's silent) is a classic Italian grape from the Basilicata region of Italy, but here it's grown and handled with care by a tiny family-run operation down in Paso Robles. They farm sustainably, have a deep respect for creating beautifully balanced and food-friendly wines that can rival the classics of Italy, and at the end of the day, Stephanie and Brian Terrizzi are simply some of the nicest people in the business, so you can't help but want to support them.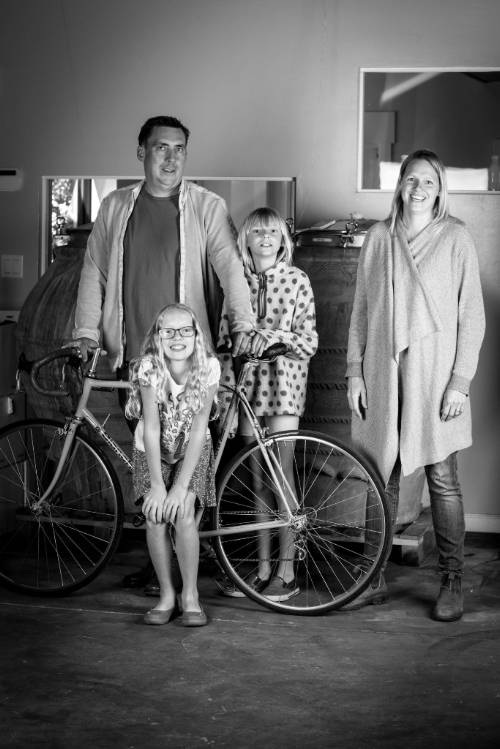 The wine offers an elegant bouquet of lavender, violets, and rosemary, balanced with black pepper, licorice, and even wild game. For the meat eaters in the crowd, this wine is fantastic with basically every type of lamb dish you can think of - from lamb ragouts and stews to lamb chops, or even a whole leg of lamb (perfect for Easter). Another option - I paired them with A16's famous meatball recipe and it was a total hit! Brian told me that one of the classic regional pairings for this grape variety is a pasta dish with fried peppers and breadcrumbs. In fact, Brian loves his Italian wine and pasta pairings so much that he's even opening up his very own pasta shop right next to the winery. I highly recommend you check it out so you can meet the whole family, pick up your ingredients for Sunday supper, and taste through the rest of their delicious lineup.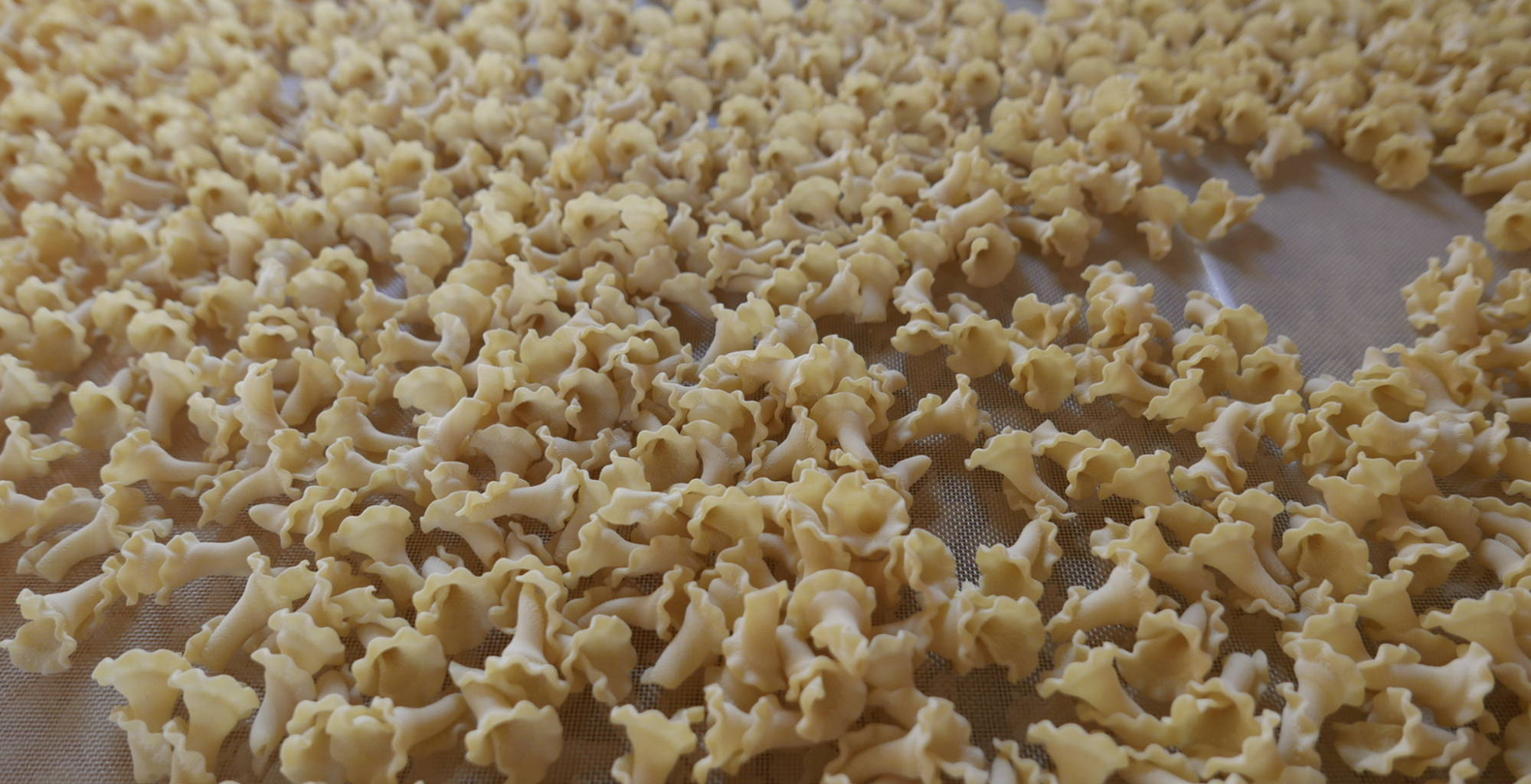 And fun fact... college-aged Brian first won Stephy over with a home-cooked pasta dinner. Stephy thought she was merely showing up for a study session.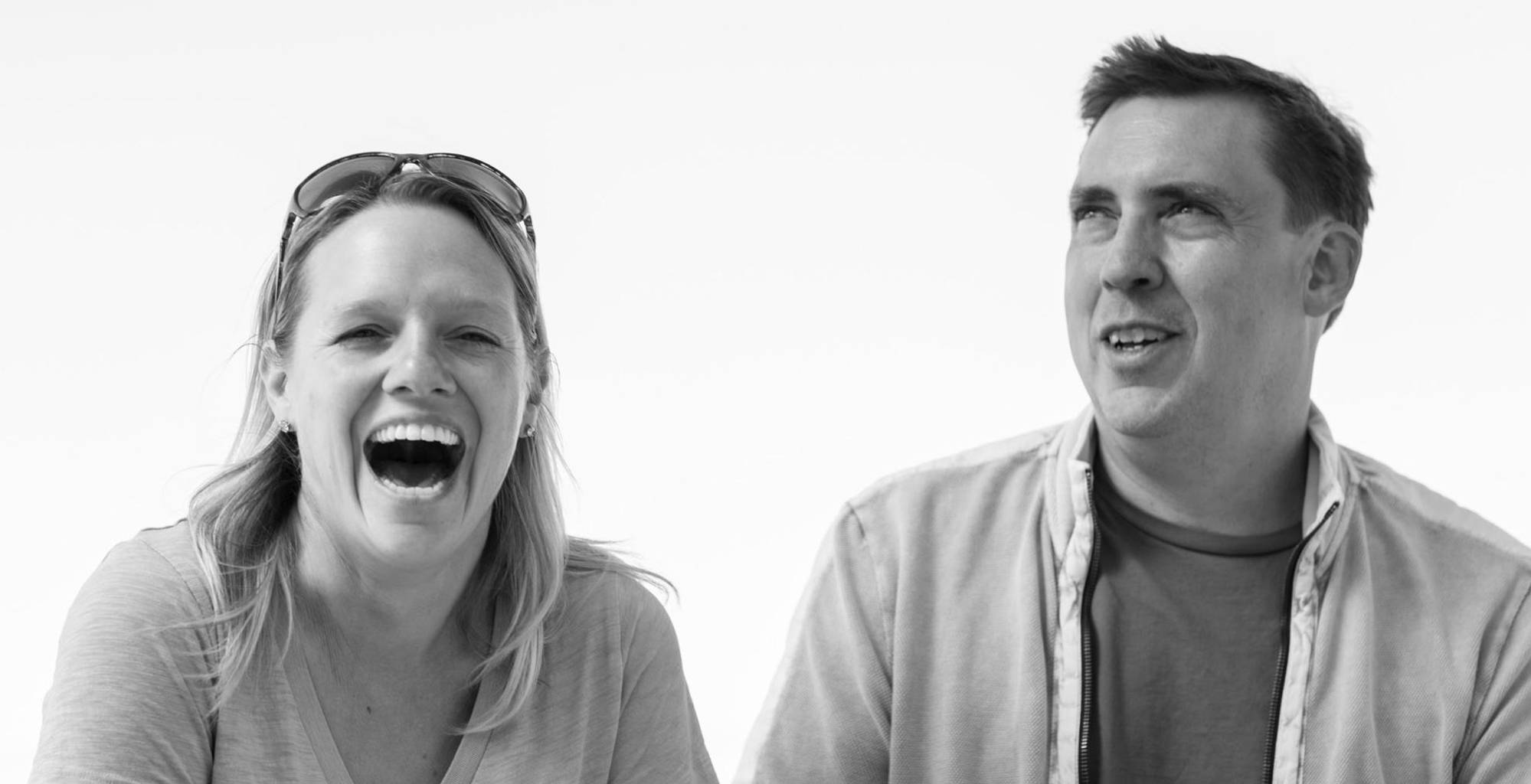 Something I feel quite passionate about is the idea of planting particular grape varieties in the appropriate environment. This concept includes understanding the best climate, soil type, sun aspect, and altitude for a unique grape to truly flourish. The idea is something so ingrained in the European mindset that it's actually written into the wine laws. For example, it was decided long ago by the monks that Pinot Noir was the best the grape for the environment in Burgundy, and therefore no other red grape can be planted there unless you call it "country" or "table" wine. Because of this tradition in the wine industry, the "anything goes" California mindset that allows winemakers to plant whatever they want wherever they want isn't quite as celebrated elsewhere as it is in our entrepreneurial try-anything hometown . Rightly so, a number of wineries have been criticized for merely trying to cash in on the trends of popular varieties like Cabernet Sauvignon or Chardonnay, and for neglecting to take the time or care to determine if their vineyard site is actually suited to produce high quality versions of those grapes at all.
Now, I'm sharing all of this because I want to point out that Brian and Stephy are not merely planting Italian grapes in California on a whim - or because the market demands them and they want a quick buck. Quite the opposite! In fact, Italian grapes (especially grown domestically) have struggled for years in the California market. The reason they're growing these grapes is that they are passionate about treating them properly - working tirelessly to find the perfect site that matches or even surpasses the traditional vineyard sites in Italy, and in some cases even planting and managing the entire vineyard themselves. Additionally, they travel regularly to visit the best producers in Italy to ensure that they are respecting traditional practices and years of cultivated knowledge. Their goal is to produce authentic and elegant wines from the under the California sun that can be placed proudly on the table beside Italy's best.
To touch on what makes this area so special, it's important to note that Paso Robles is home to some of the best vineyard sites in California. With a cooling coastal breeze, fog, and sunlight, grapes can achieve ripeness of fruit and aromas, but maintain the necessary acidity to create food-friendly balanced wines. The temperature swing from night to daytime enables their wines to develop an elegant and expressive bouquet of aromas and flavors while maintaining a refreshing acidity.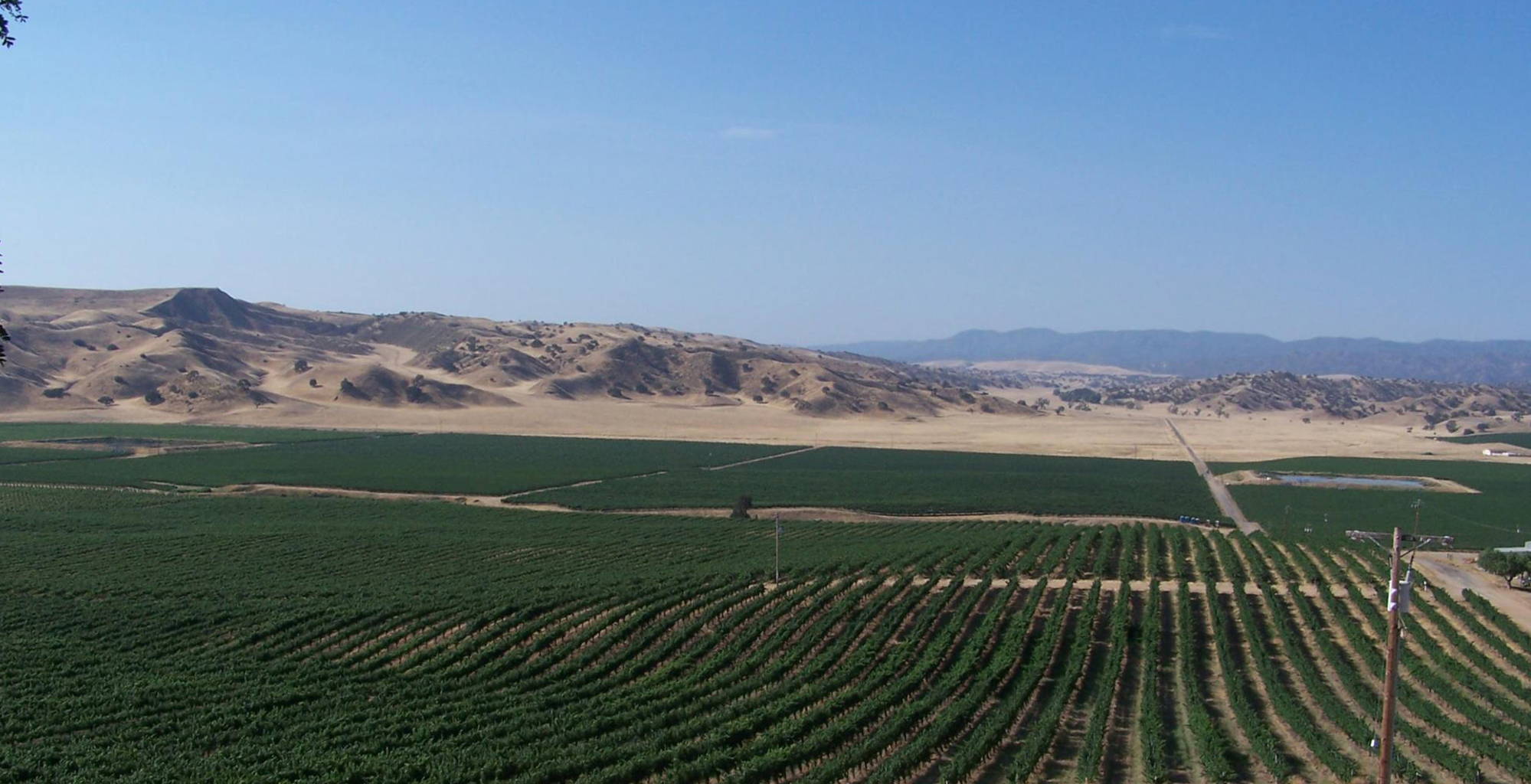 The particular vineyard site for the Aglianico is located just east of San Luis Obispo and is called French Camp. The vineyard is so remote Stephy said she could barely believe it when she finally reached the vineyard for the first time - thank goodness they maintain their own scrappy gas out there! What makes this remote vineyard worth the journey? Surrounded by the Santa Lucia foothills, it's nice and warm during the summer, allowing the grapes to ripen fully, and has a natural wind tunnel that pulls cold air from the Pacific Ocean into the vineyard every evening throughout the summer, dropping the temperature some 50 degrees. (Just like our very own Karl the fog.) This incredible shift in temperature makes French Camp distinctive amongst the other Central Coast vineyards. The grapes reach full maturity due to the heat and sun, but can also develop the ideal acidity and flavor intensity as the temperature drops each evening. Known by some as the "kiss of the cold air," French camp is a special spot and perfectly suited for the the Terrizzi's stunning wines.