Benanti Nerello Cappuccio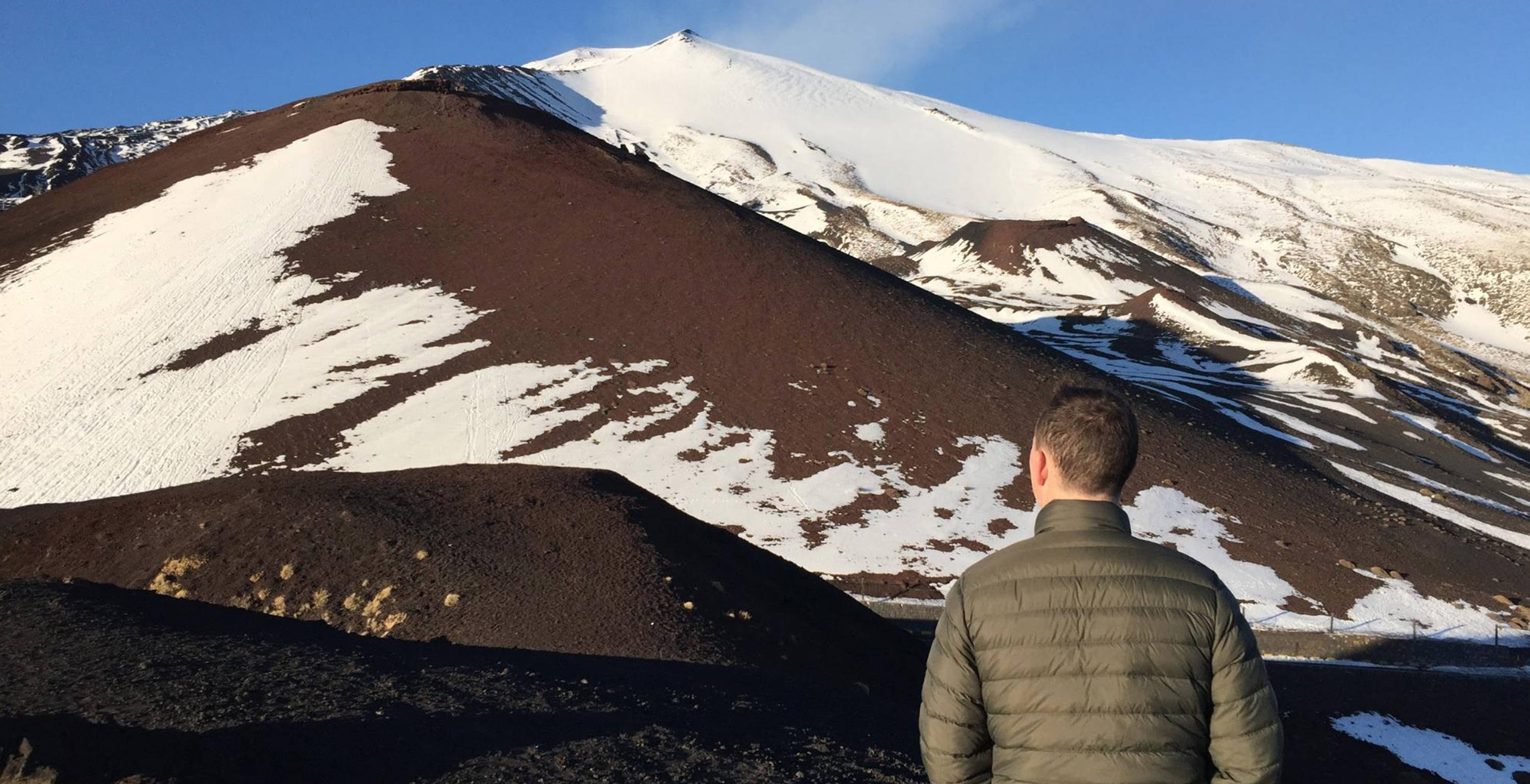 Halfway through my wine diploma program in Paris - when I was blurry eyed from endless studying and known to occasionally start listing French wine appellations in my sleep - Riley and I made the genius decision to hop on a plane to Sicily to ring in the New Year. I'd heard rumors of fabulous wines being made on the hillsides of Mt. Etna, the island's active volcano, but frankly, I think I was most excited to be in nature and see the ocean again!
I left my flashcards at home and did what we're meant to do with wine - enjoy it! We discovered this Nerello Cappuccio over lunch at one of Sicily's top wineries and it made me yearn for summer - especially dinners outside with my dad at the grill. It's deliciously smoky, with hints of tobacco and herbs, but with just the right amount of ripe fruit to balance it all out. I like to think we're tasting a hint of the volcano itself with each and every sip. But it's not all smoke and tobacco in there, there's also an undeniable sense of passion and generosity inside this bottle - something we were so taken with as our early lunch turned into early evening with the Benanti family.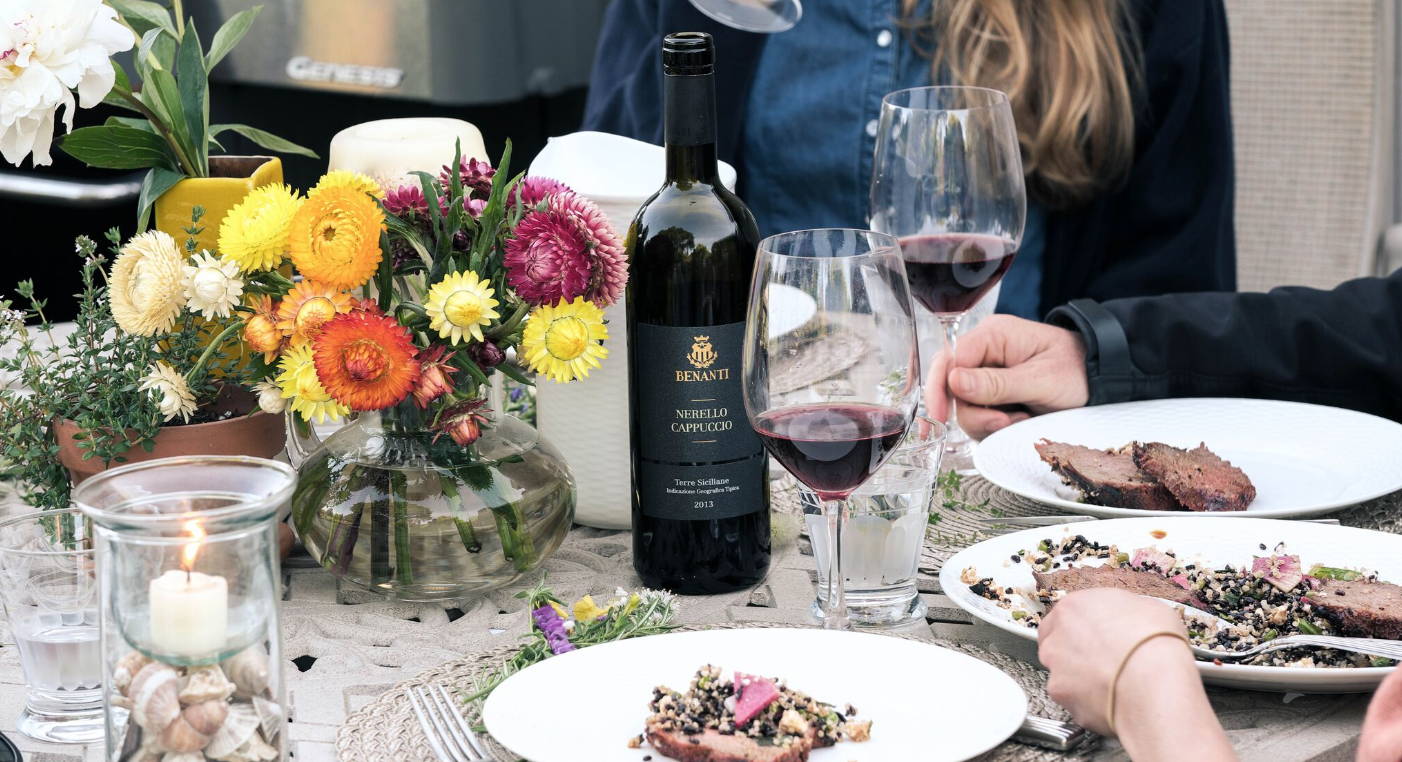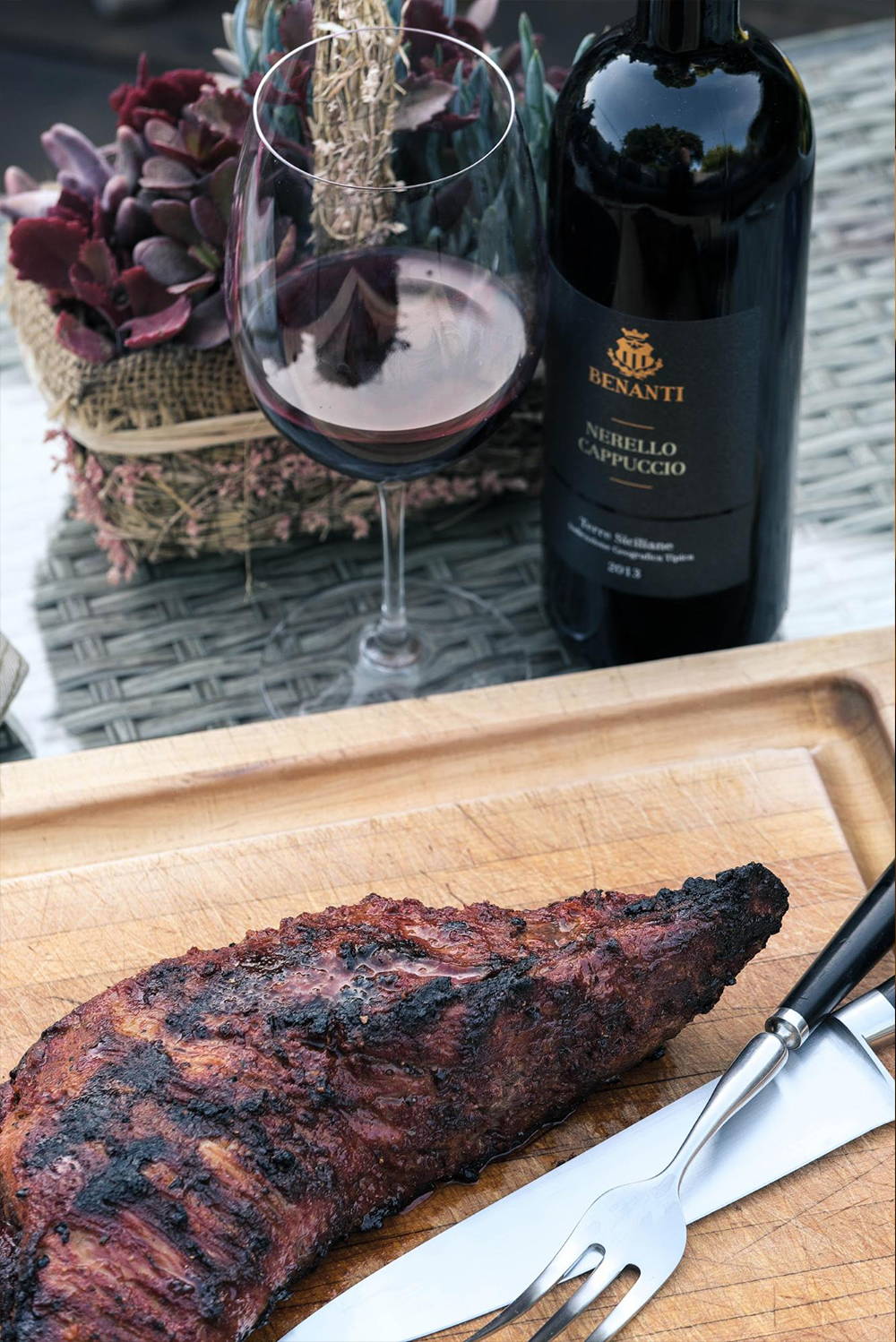 The story of Benanti winery is consistent with an international trend of next-generation winemakers taking the reins of their family wineries, and rather than embracing the new technology and commercialized techniques available, they are returning to tradition.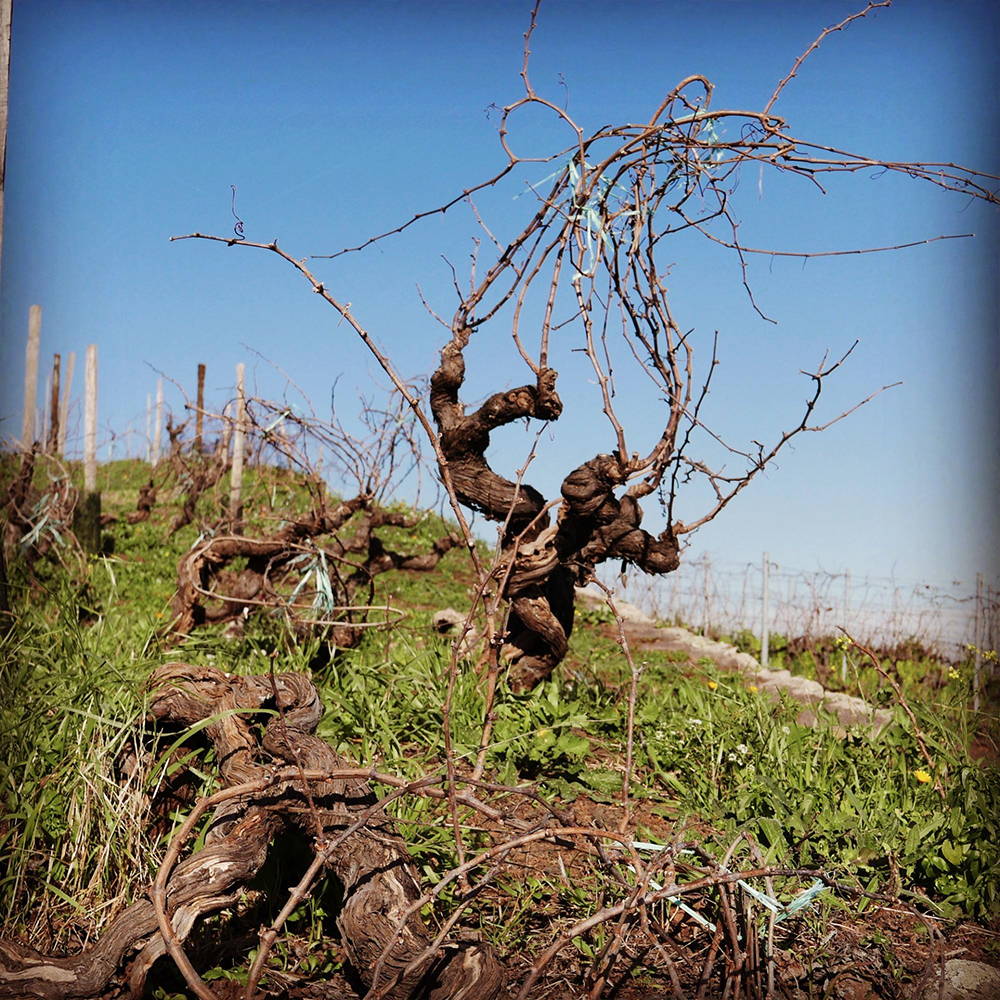 After decades of winemakers all over the world jumping on the bandwagon of making an "international" style of wine - meaning wines made from grapes like Cabernet Sauvignon and Merlot that are easy to recognize (and pronounce), and that repeatedly won over the critics of mainstream wine publications - there's a growing movement to rediscover practices that allow wines to be unique, tasting like the time and places they come from.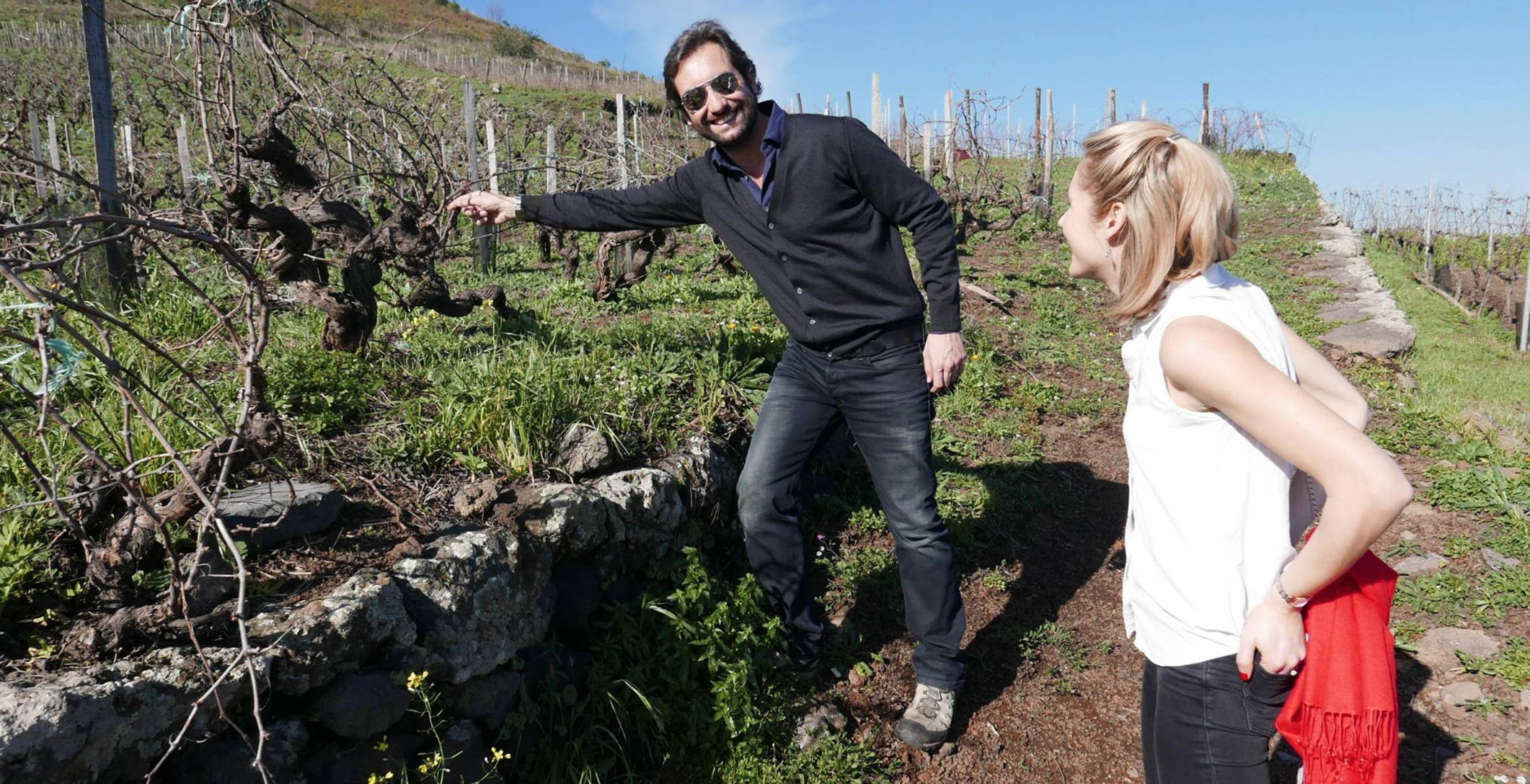 This new generation for the Benanti winery is lead by Antonio Benanti, one of Giuseppi's two sons. He was instrumental in convincing his father to move away from "international grapes" and to instead introduce the world to the unique varieties of Sicily's past - Carricante, Nerello Mascalese, and Nerello Cappuccio. Antonio understood the unique qualities of their terroir, and he saw the opportunity to celebrate their terroir with the varieties they were perfectly suited for - even if that meant challenging the status quo. So, leaving a successful corporate career behind, he rolled up his sleeves and set to work on vineyards planted on Europe's largest active volcano.
Their vineyard is special in Europe because it draws together crisp, high altitude air, warm Mediterranean sun, and volcanic soil to enable the perfect balance between acidity and ripeness in the grapes. Elsewhere in hot climates, the balance between acid and sugar has long since tipped in sugar's favor by the time the flavors, color, and aromas have fully developed - hence the high alcohol levels and rare balance.
As a result of this natural advantage and a lot of hard work, the Benanti name is now the talk of the sommelier crowd. As much as I hate to jump on the bandwagon, I have to celebrate their choice to sacrifice the mainstream taste of the international market and celebrate their land and cultural heritage instead. I love finding winemakers like Antonio because they know that today's consumers aren't looking for the same bottle everywhere we go - we want authenticity, we want something to discover, and we want to celebrate what makes every vineyard site and grape so unique.
After all, who wants to travel all the way to Sicily and have the wines taste exactly like the stuff back home? That's certainly not why I travel.
Here we are with Antonio Benanti on the far left, and his father, Giuseppe Benanti, to my right.