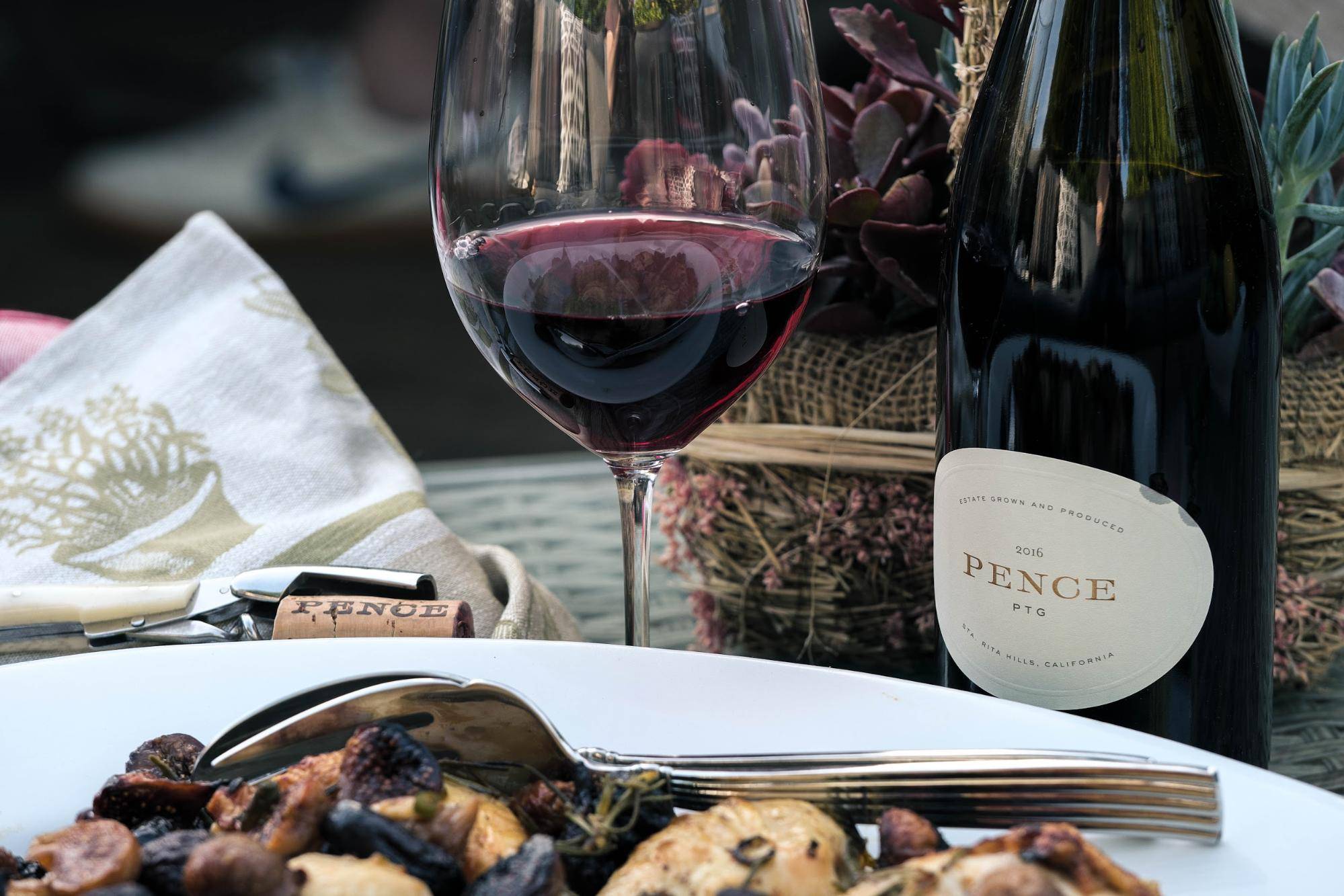 It's easy to fall for a beautiful wine.
Easy to fall for, but difficult to describe. When everything in a wine is in balance, nothing sticks out and demands your attention; every sip goes down too easily, and, before you know it you've finished the glass and haven't written down a single word. At least that's what happened here.
So let's try this again...
This blend of Pinot Noir and Gamay wine from Pence reminds me of a bouquet of hibiscus flowers and cherry blossoms, all wrapped up in a gorgeous silk ribbon. It's an elegant wine for Pinot lovers - a bottle for those of us that love having a little dash of something new to compliment the familiar. It's not a big, bold, or powerful wine, but neither is it wimpy or thin - it's elegant, inviting, and frankly, intoxicating. And to top it all off, the land these grapes come from is equally breathtaking. All around, this one's a beauty.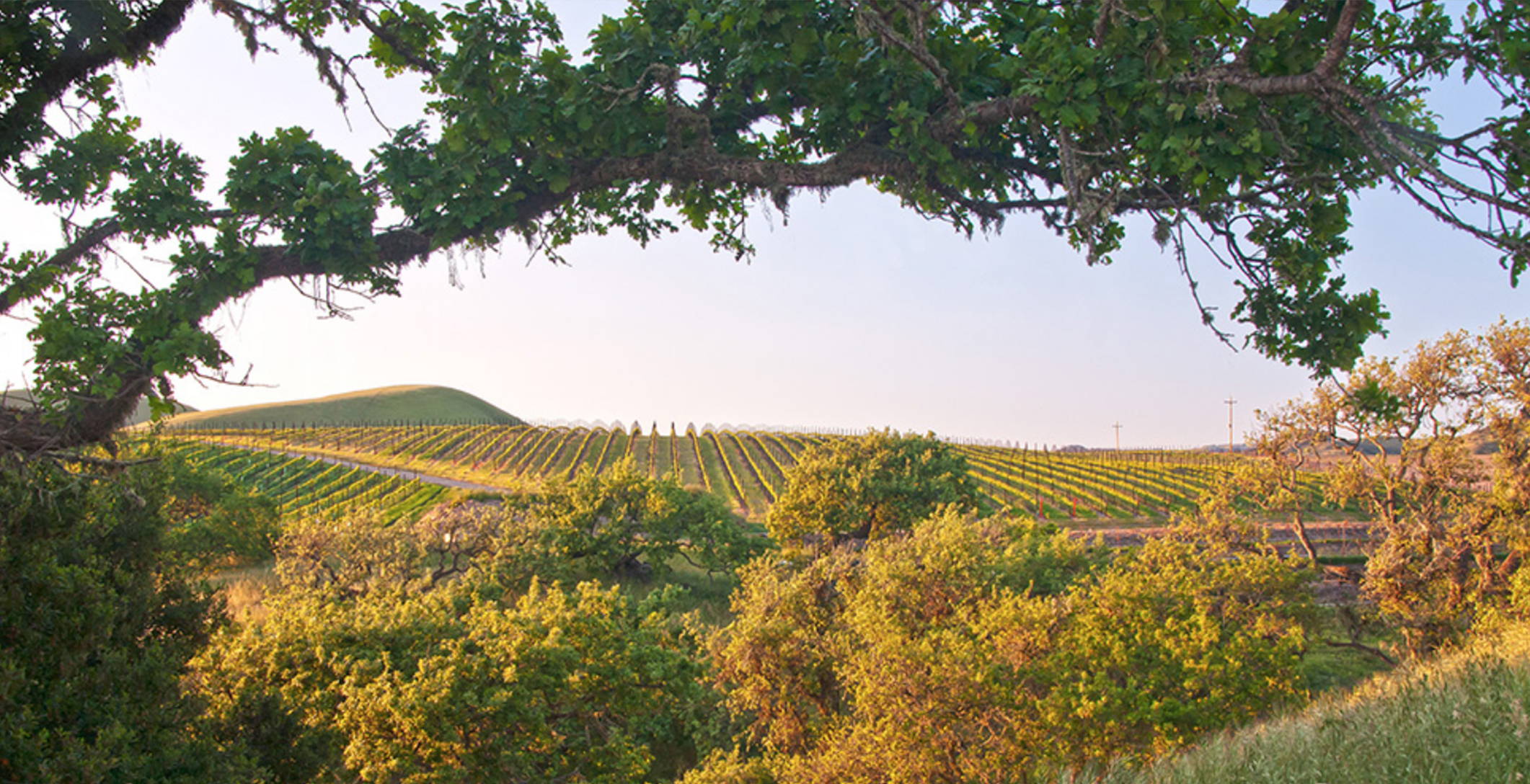 This is a red you could certainly savor on its own, but in order to show off its best features, I would hit the farmers market for the first figs and cherries of the season, allowing them to highlight the juicy red fruit in the wine.
I also love to show off the wine's floral perfume with dishes containing aromatic herbs like rosemary, sage, or lavender.
With a medium body and silky texture, this isn't the wine to pair with your biggest steak. Rather, this would stand up well to chicken, rabbit, pork, or vegetarian dishes with cheeses, like the grilled pizza dish below.
Some great pairing options: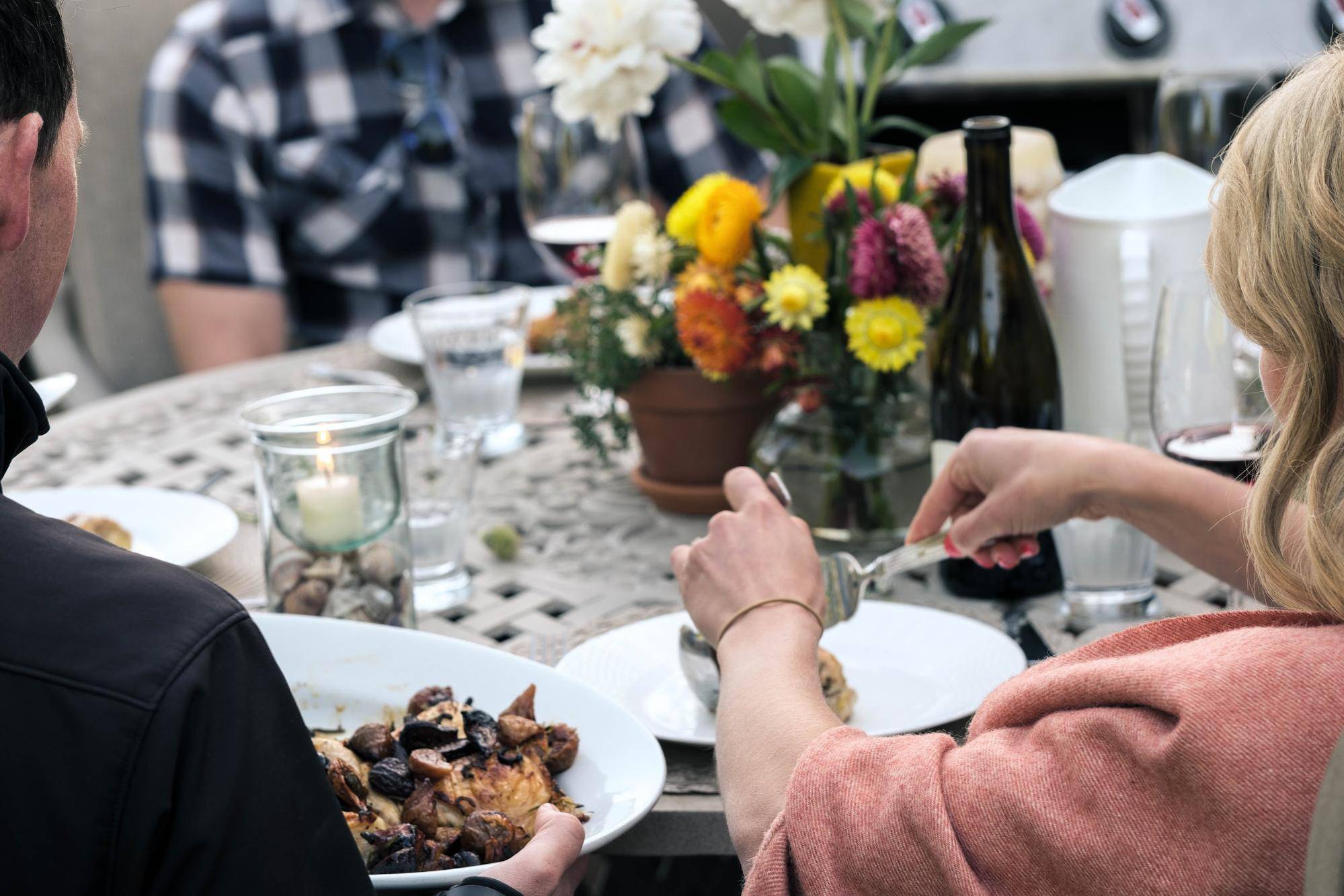 Established winemaker, Sashi Moorman, is involved in a number of different projects in the US. From his own label, Piedrasassi, to his partnerships with renowned sommelier, Rajat Par (Sandhi Wines, Domaine de la Côte, and Evening Lands), he's made quite the name for himself as a top winemaker. Add to that his partnership with Blair Pence of Pence Ranch at the edge of the Santa Rita Hills, and it would be easy to assume that Sashi is just the face for each of these projects, but that couldn't be further from the trust. He's hands on and passionately dedicated to each. Inspired by the french vignerons' approach to wine, he's living out a vision for creating elegant wines with vigor and modest alcohol levels.
He believes in the benefits of high density planting, biodynamics, and has a strong conviction that all vineyards should be farmed organically. And most of all, he despises the idea of a winemaker simply being the salesman, or the guest of honor at winemaker dinners. No wonder his wines speak for themselves.
'Graceful is very difficult to do in California,' agreed Moorman, 'but the style is what I cut my teeth on in Europe. Terroir matters to me, but winemaking style also plays a big role. My style has changed too, from more extracted, oaky wines to those that show a lighter touch. "*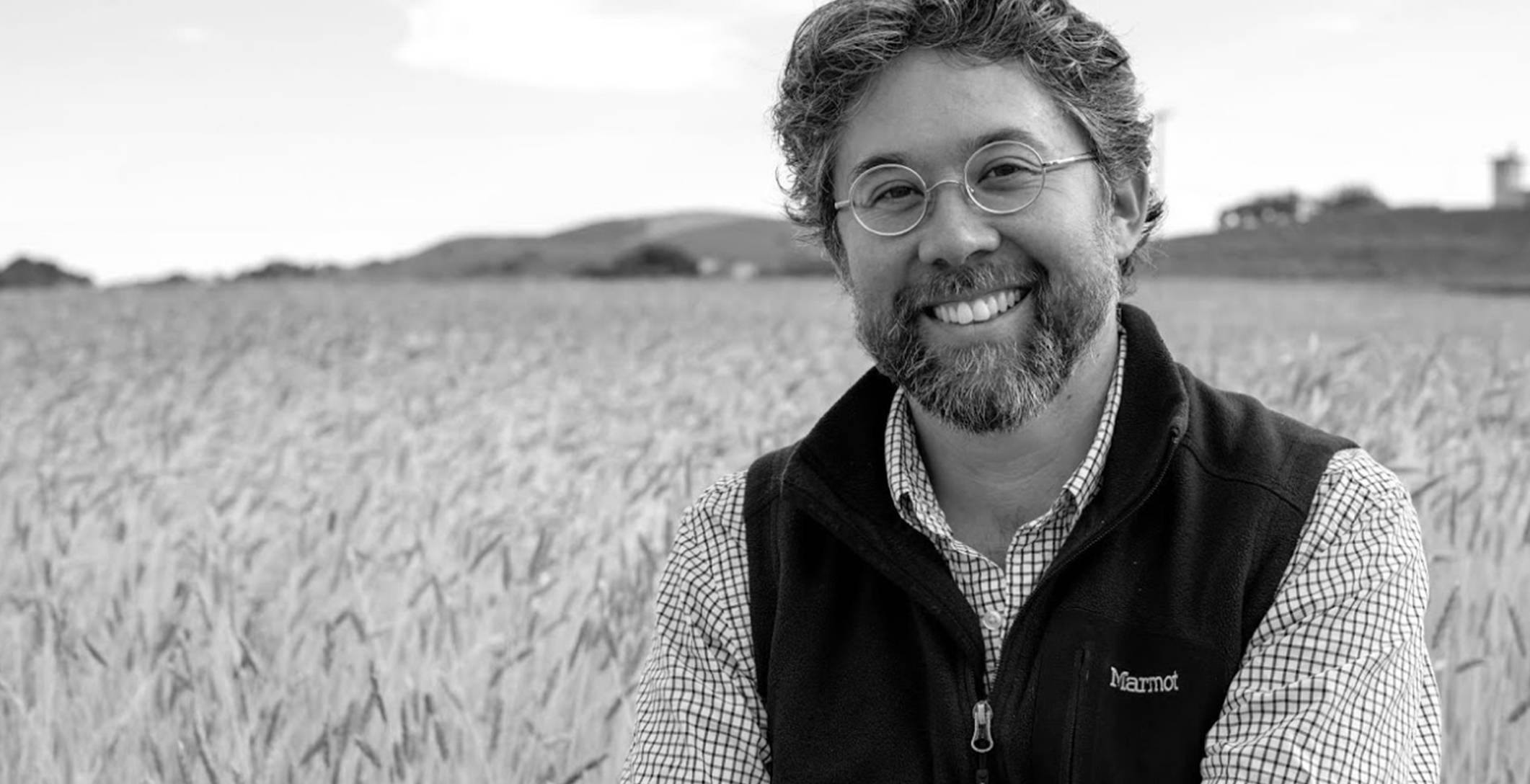 "No one in California talks about elegance… It intrigues me. How does it happen: that collective consciousness in the northern Rhône or Burgundy that puts elegance rather than power and concentration at the top of the list?'*
It seems that the whole of Burgundy caught the attention of Blair Pence, developer turned cowboy hat wearing rancher and winery owner. After devoting the first few years of his new career purely to the King and Queen of Burgundy - Chardonnay and Pinot Noir - he's decided to celebrate this little known sub-appellation of Burgundy that allows for blends of Pinot Noir and Gamay. This appellation, AOC Passe-tout-grains, nicknamed PTG by Pence, translates to "pass all grains" because it is one of only two appellations in Burgundy that allows winemakers to use anything but Pinot Noir in a red wine.
"We are thrilled with the results of a wine reminiscent of this classic yet little known, and rarely seen, beverage from Burgundy. It has the aromatic exuberance and freshness from both Gamay and Pinot Noir and the depth and complexity from Pinot Noir." ~ Pence
At the end of the day, This bottle embodies Pence & Moorman's collaborative effort and ethics. Innovative while traditional, familiar yet unique, and most importantly, with elegance over power.