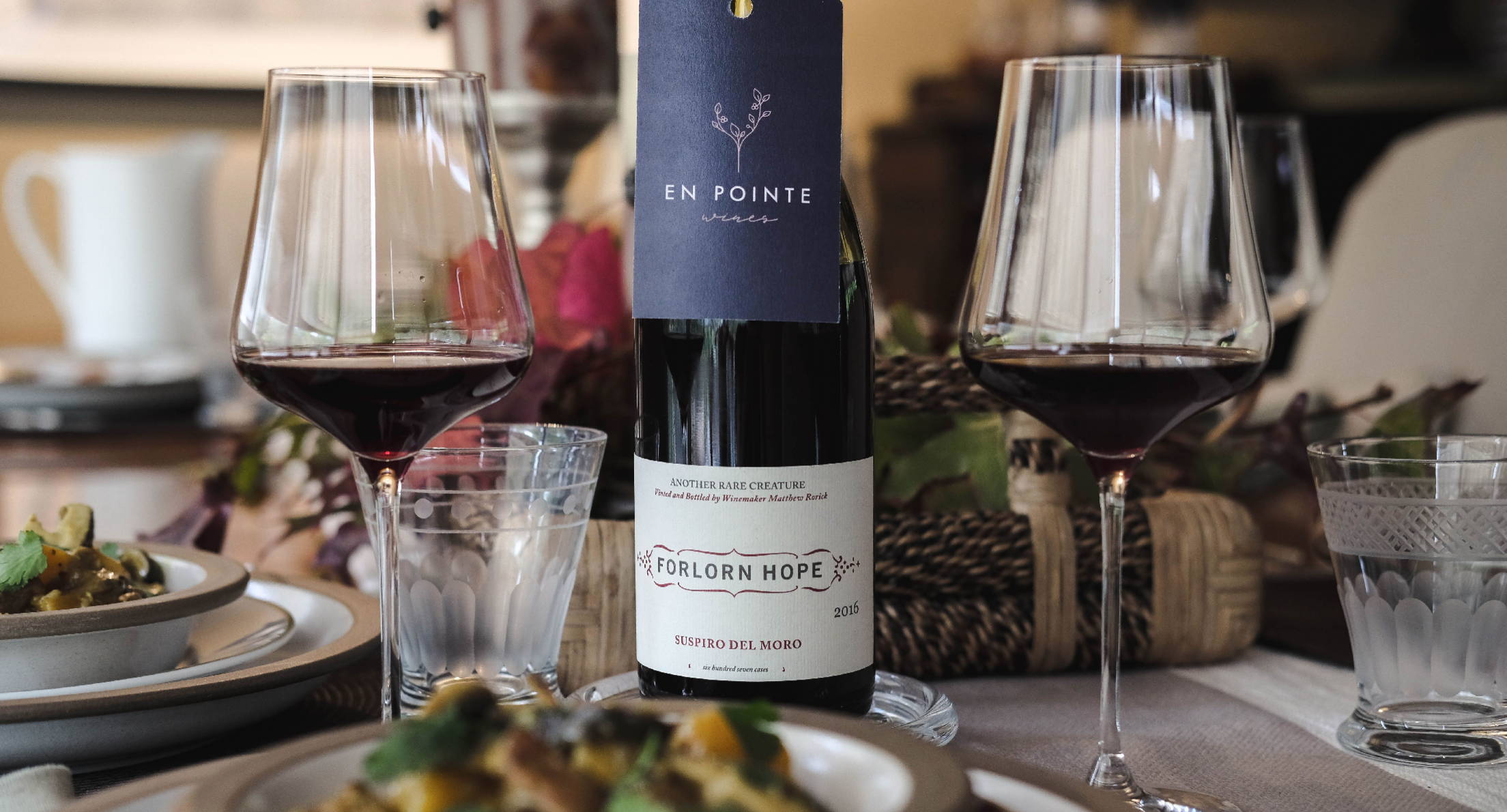 "Rare creatures from appellations unknown and varieties uncommon, these wines are our brave advance party, our pride and joy – our Forlorn Hope."
This rare creature - an Alvarelhão from Lodi, CA - defies descriptions. The winemaker himself struggled to give me a marketable catchphrase. "I tell folks it's riotously aromatic, with what are almost white wine aromas… Describing the crazy flavor and aroma spectrum that this wine has is almost impossible for me, it's something that people have to experience for themselves. It's positively unique."
To me, this wine captures autumn in a glass. With aromas of red fruit, grapefruit pith, orange peel, and cinnamon, and flavors of cranberry, cassis, and five spice, it's like all the flavors of fall were captured and blended together to be shared amongst friends. It's a wine for the first rain of the season, an indie film on Netflix, and for when you can't possibly spend another moment thinking about email.
More than many of the other wines for our club, this is a wine that's highly influenced by food pairings. A bit like a statement blouse that doesn't look best with your plaid pants, this one does best with rich, earthy flavors, and intense spices, but isn't quite as nice with sour, tangy, or vinegar notes. For the hip crowd excited to try something new, I'd also offer this as the perfect pre-dinner bottle on a cold autumn night.
A few pairing suggestions:
- Winter squash and wild mushroom curry
- Chicken with Caramelized onion and cardamom rice
- Pappardelle with duck sugo
"At Matthew Rorick Wines, we love the longshots.
We love the outsiders, the lost causes,
the people/projects/ideas abandoned as not having a chance in the world.
We love the longshots because we're all about tenacity,
we relish a challenge,
and – we admit it – we love us a good tussle."
Winemaker Matthew Rorick didn't grow up expecting to be a winemaker. After a stint as a sponsored skateboarder in southern California, time in the Navy during the first Gulf War, and the beginning of a graduate degree in anthropology from U. of Chicago, he's had an unconventional path into the world of wine.
He was "properly" introduced to wine by his grandfather after a stint in the Navy. In addition to a well-stocked cellar of European classics, Grandpa Rorick also had a passion for wine at the table. Evenings were spent with multiple bottles on the dinner table, with the discussion pointed at discerning which made the best pairing for the meal - not a bad way to learn a Burgundy from a Bordeaux! (Dinners with Grandpa inspired a degree in Enology at UC Davis followed by roles at a number of wineries in Northern California, Chile, and South Africa.)
Matthew's personal wine project took flight when a buddy came along and offered him a few tons of Verdelho grapes. Knowing that his current employer wouldn't be interested in such an obscure grape with little market demand, he bit the bullet and bought the grapes himself - naming his new project Forlorn Hope.
A unique choice for a wine label, Forlorn Hope comes from the Dutch term "verloren hoop," meaning "'lost troop," which describes the front line of soldiers sent into enemy defenses. Naturally, survival was rare for these brave men, but the glory of success on the battlefield was theirs to claim. Rorick adopted the phrase for his project because he assumed his chance of success was about as high as those "lost troops" in wartime.
If Matthew is our brave soldier marching into the unknown, then his wines are evidence of his success on the battlefield. His rare creatures from unknown varieties and appellations are certainly not the easiest choice to cultivate (or market) - but they're basking in some pretty serious glory these days amongst those in the know.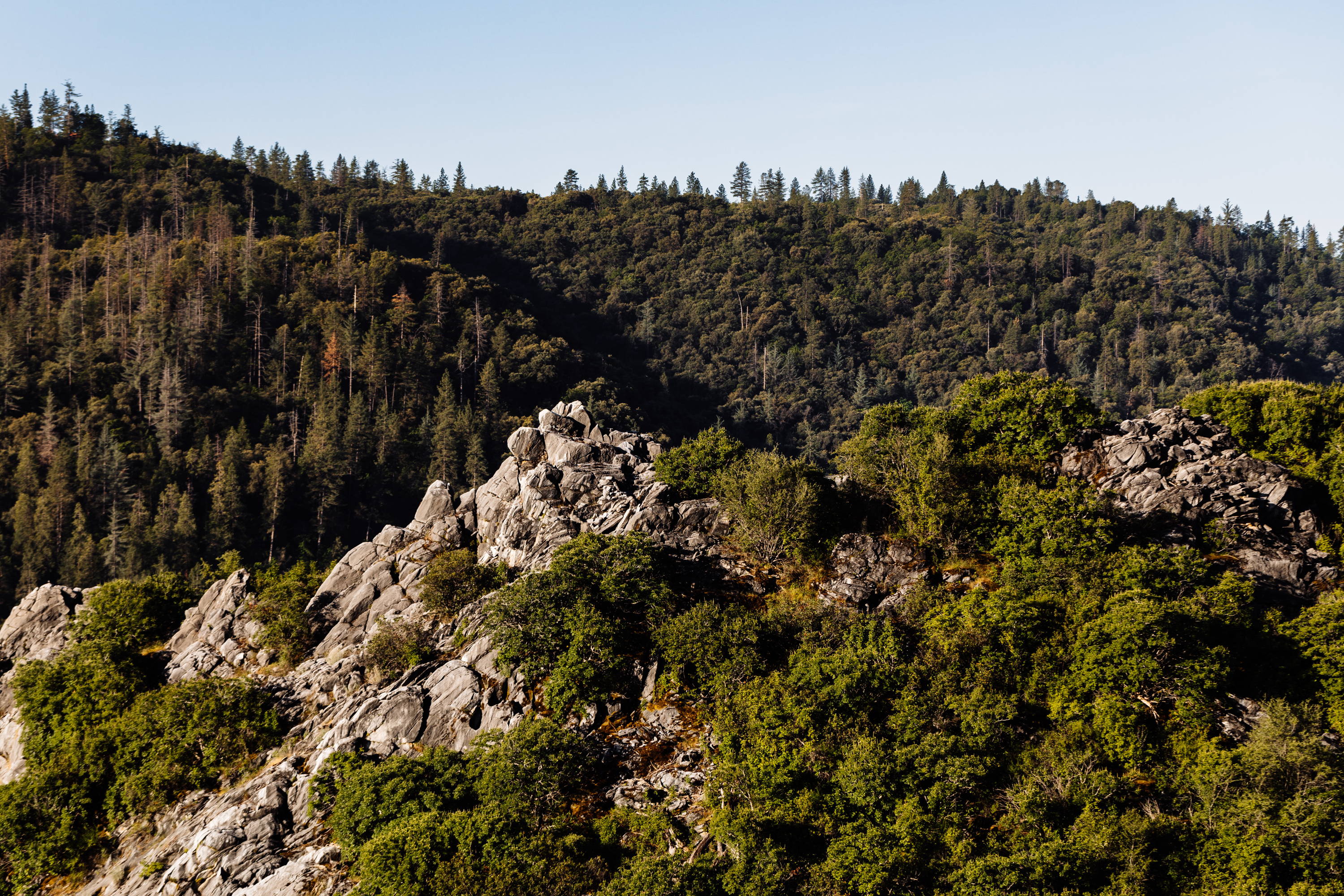 Fast forward from the day he was offered those tons of Verdelho to today and Rorick has acquired his own property in the Sierra Foothills and is well-regarded for championing the rare creatures so many winemakers wouldn't dare to toy with. Our Alvarelhão, for instance, is a little known Portuguese variety that he found on a lark while looking for Torrontes. Never having heard of the Portuguese variety before, he jumped at the offer to give it a shot, and is certainly the only producer making a California version that I know.
Having recently tasted through a lineup of his wines that included Verdelho, Alvarelhão, Sankt Laurent, and a Ramato Pinot Gris, it's clear that his wines are truly a testament to each variety and their specific terroir rather than some sort of personal expression. As you've probably expected, the wines at Forlorn hope aren't crafted for the critics or scores. They're all natural - meaning no cultured yeast, bacteria, water, tartaric acid, or enzymes, just a splash of sulfur to preserve what's already there - and no crafty winery tricks to hide mistakes or challenging weather.
Rorick's wines fit perfectly with the SF ethos today - land of startups, disruption, and self-discovery. If there's one thing our city knows today it is that big risk can reap big rewards (and of course, big failure). The parallel I see here is that the courageous few that succeed in battling the unknown pave the way for the rest of us to chart our own adventures. And at the very least, they inspire us to open our minds to new ideas and possibilities.