Science versus soul.
Is it possible to have a natural wine - a wine made with absolutely no additives, preservatives, or course corrections - taste both pure and well, soulful? Do we as consumers have to choose between tasting the truth of the vineyard and enjoying your glass?
This is the meaty topic I found myself mulling over with a dear friend (and winemaker), Claire Hill, a few weeks back. Claire is an emerging winemaker who spent part of 2016 working alongside Eric Texier after becoming enamored with his style of wine - a rare mix of purity and precision wrapped in authenticity, and that word again, "soul."
Natural wines (wines made with absolutely no additives, save for a small dose of sulphur) are a complicated and often controversial topic in the wine world. The argument against natural wines professes that they all taste the same - either flawed or gimmicky. Like a hippie parent allowing their barefoot child to run free, shower when they want, and eat whatever they like, the kid doesn't stand a chance of growing up to become the refined adult you'd want to sit with at a dinner party. On the other hand, the "believers" argue that the most authentic expression of the vineyard and the vintage can only be achieved by doing nothing at all. Pick the grapes, let them ferment, and bottle. End of story. If you don't like the "authentic" taste, you can't handle the truth.
And so we come to our beautifully pure and crystalline Roussanne from Eric Texier. Here's a wine that laughs at the idea that all natural wines fall into the dismissively "funky" category. Texier, a scientist turned winemaker, understands his vineyard and his process so intimately that he anticipates the wine's every need - seemingly avoiding the need for "corrections" or manufactured flavor. He believes you need to know everything to do nothing - to anticipate the problems before they arise and to allow a wine of purity and finesse to develop from the soil to your glass.
A bit like your favorite cashmere sweater that's neither trendy nor flashy, but simply soft, comforting, and perfect for when the crisp fall air replaces the long days of summer, that's how this wine feels to me. With flavors of pear, fennel, and fresh herbs, there is a rounded texture that envelops a nervous core. Pure, concentrated, and balanced, it's a food wine that would pair beautifully with:
~ Gnocchi with sage butter and parmesan
~ Braised chicken thighs with caramelized fennel
~ Fennel-crusted pork loin with roasted potatoes and pears
~ Butternut squash and leek risotto
In a country where winemaking is often handed down from generation to generation, Eric Texier is an unusual phenomenon. Born in Bordeaux, he became a nuclear engineer before becoming completely enamored with the world of wine - particularly the old-school vignerons of the Rhone Valley in France. Unable to sequester his new passion to mere hobby any longer, he turned in his lab coat and rolled up his sleeves to intern with Jean-Marie Guffens - one of the legends of the region. By 1995, he'd moved his entire family into a 16th century home, complete with an original underground wine cellar in southern Beaujolais and was already bottling his first vintage from purchased grapes.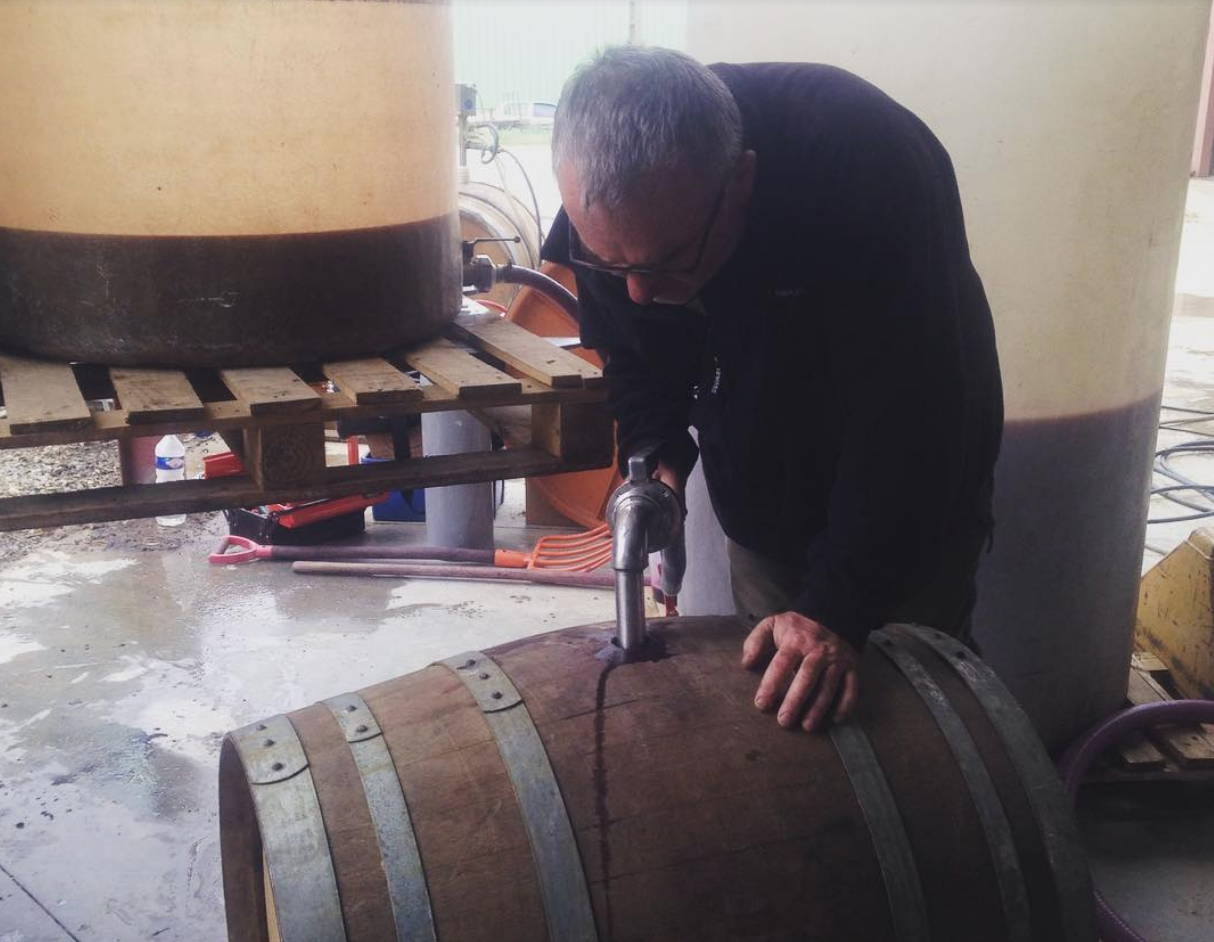 Finding vines of your own as a new winemaker is difficult anywhere, but especially in Northern Rhone. Luckily for Eric, his old-guard gang of mentors pointed him to Brézème - a long forgotten and nearly abandoned wine region at the southern edge of the northern Rhone. The sloped "lost appellation" had ideal sunlight, elevation, and limestone-rich clay soils - a perfect combination for grapes like Syrah and Roussanne. Key to successfully making wine from this rediscovered treasure was an introduction to the "godfather of Brézème", François Pouchoulin, who single-handedly kept the region alive for over 50 years with his tiny family property. Eric knew a good thing when he saw it and immediately began working with the fruit from this vineyard, eventually purchasing several hectares of Syrah and Roussanne to manage himself.
After years of experimentation and expansion to a number of other vineyard sites in the region, the thread that ties his wines together is undoubtedly a passion for purity and finesse. His method for getting there? He's found the difference between nurturing and controlling. He's managed to enable his wines to flourish - like a parent waiting to see the personality of a child. You provide a stable and clean home, healthy food, and encouragement, but beyond that, you simply support from the sidelines. Technically he practices biodynamically, organically, and naturally, with every grape picked by hand, but he wouldn't tell you that himself. His preference is to say that he's dogmatic about not being dogmatic - he wants to listen to the needs of every vintage and let his years of experimentation guide him, not some rulebook from the organic certification board. If his practices align with their rules, then so be it, but he's marching to his own drum as he creates wines with soul from the vineyards of Brézeme.
Which brings me back to Claire. Claire was Eric's intern for the 2016 vintage and her passion for elegant and clean natural wines is alive in this bottle as well. Just as Eric learned from the generation before him before creating a name of his own, so is Claire. Keep your eyes peeled for the first vintage of her new label, Claire Hill, set to be released later this year… perhaps a future club wine (fingers crossed).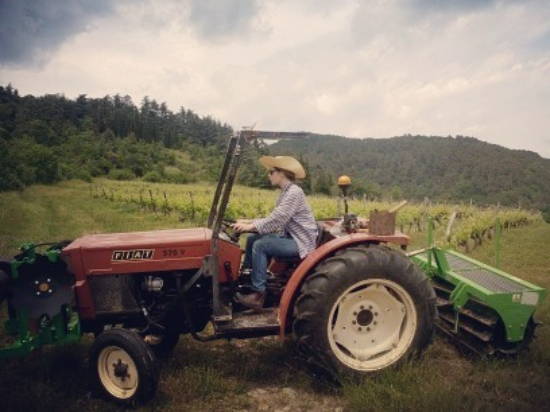 * Photos courtesy of Claire Hill.