Jolie-Laide Trousseau Gris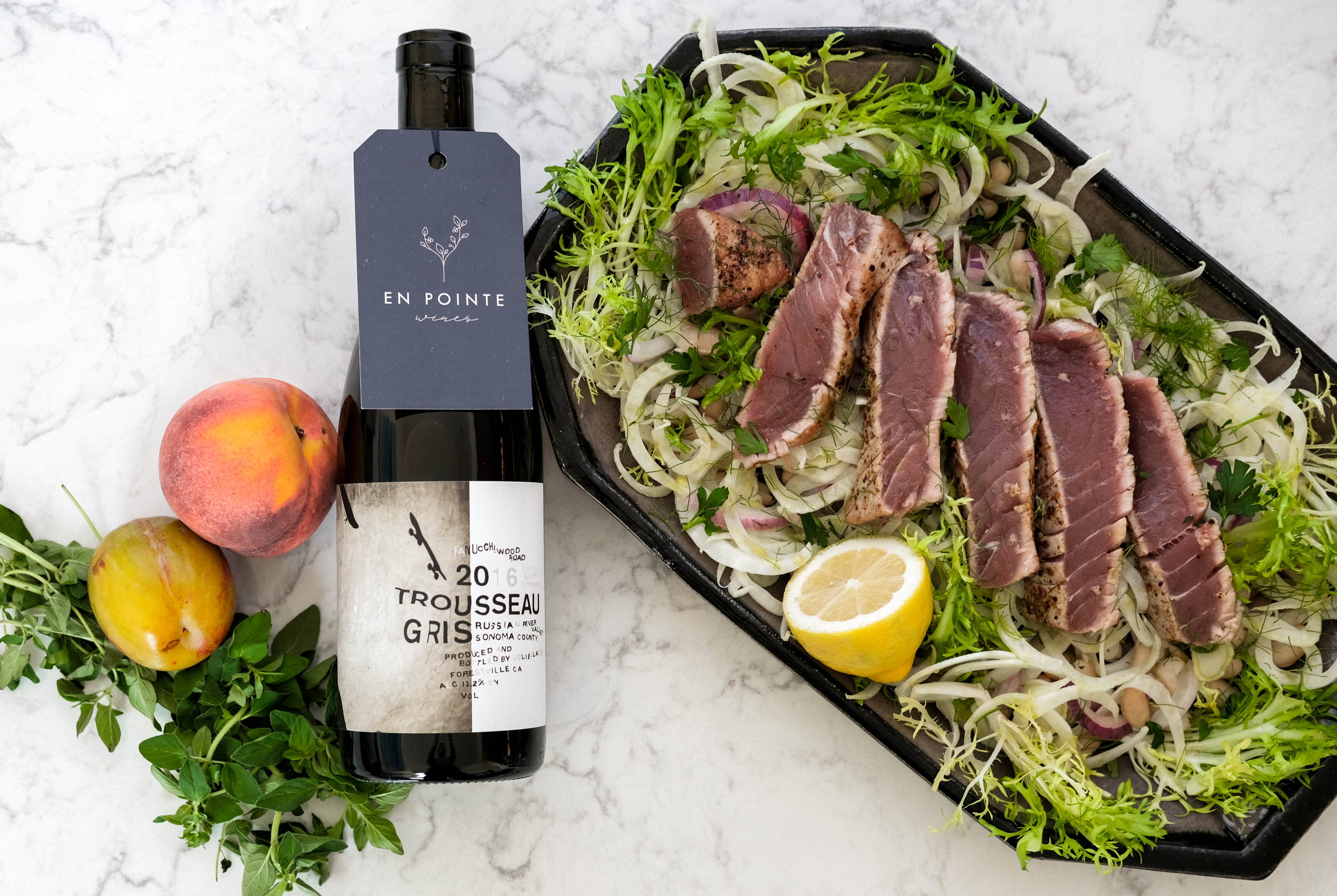 An unconventional beauty
The name of the winery, Jolie-Laide, translates to "ugly beautiful". Taken a step further, the phrase encaptures the belief that something doesn't have to look one way to be captivating or attractive. The beauty is in the way the aesthetic doesn't fit the mold of what's familiar or expected, but in how it is somehow more authentic - more interesting - with what convention might consider an imperfection.
Trousseau Gris is a not a grape most people are familiar with. In fact, there are only a handful of producers in the world making single varietal wines from this "obscure" French grape - all of which are based here in California. You can count on the fact that it won't taste like the "noble grapes" such as Chardonnay or Sauvignon Blanc - and that's the exciting part. This wine is truly "jolie laide." In fact, this grape's unique beauty, and the winemaker's desire to celebrate the diversity of what can be considered beautiful - is the very inspiration for the name of the winery.
Equal parts floral, citrus, and savory, this wine's complexity is simultaneously captivating and intriguing, but so well integrated and balanced that your time is wasted trying to question whether you smell clementines or lemons wafting from your glass. In fact, reading tasting notes for this wine is entertaining in itself - everyone seems to pick up on something different - the only consistent note being an overwhelming sense of admiration.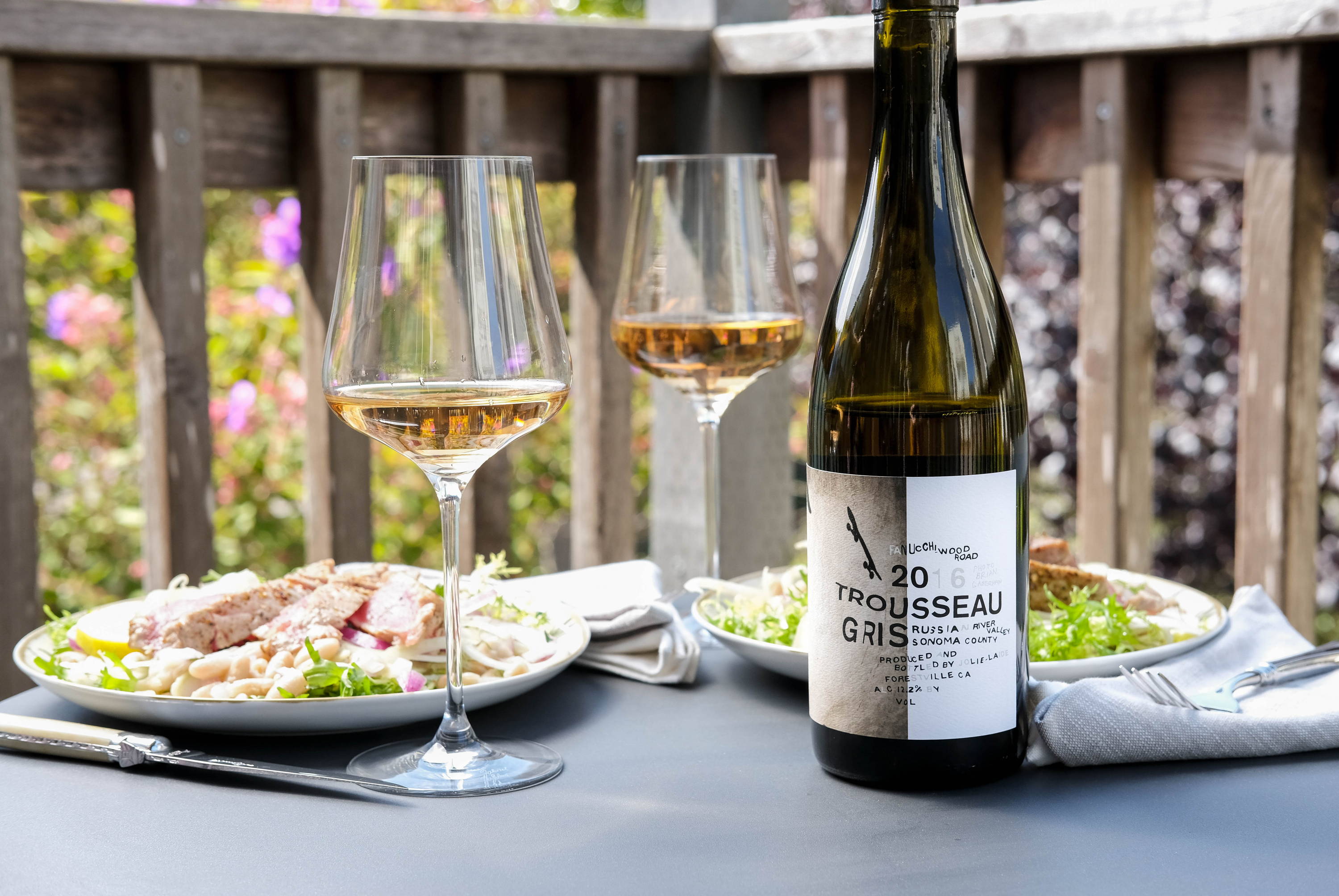 This wine pairs well with dishes that are similarly complex in flavor profile. Look for recipes that include raw fish, fennel, peaches, duck, carrots, lentils, and surprisingly to me, paprika, to bring out the best in this wine, or simply try one of my suggested recipes below:
Jolie-Laide is the product and vision of Scott Schultz, a man who got his start in the restaurant scene where he successfully climbed the ladder from busboy in Chicago to wine director under Thomas Keller in Yountville. As anyone who's ever glanced at a wine list in today's top restaurants knows, sommeliers are increasingly familiar with the world's more obscure and rare wines. It's normal for Blaufrankisch from Austria to become as commonplace to them as we feel about Chardonnay from Sonoma.
After tasting the cornucopia of wines in the restaurant world, Scott was eager to expand beyond the mainstream "noble grapes" like Cabernet Sauvignon and Pinot that dominated the Napa wine and food scene. He looked around to figure out who was making wines that excited him - the kind of bottle that he wanted to open after a long day - and eventually found a wing to climb under in Pax Mahle - a California winemaker known for celebrating grapes like Syrah, Grenache, and Trousseau Gris. After a few years learning the ropes from Pax, Scott flew the coup to start his own label, Jolie-Laide.
I sat down with Scott at his winery in Sebastopol, a shared space between himself, his former mentor Pax, and Jamie Motley (another rising star and former mentee of Pax). The feeling in this space was overwhelmingly supportive, optimistic, and open-minded - like a clubhouse for the new team of wine stars.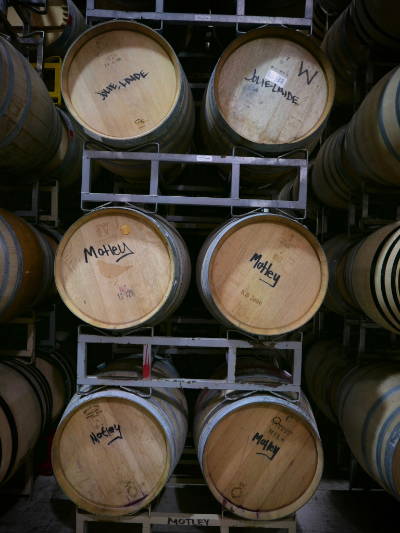 I asked Scott about the criticism some winemakers (and sommeliers) get for focusing on "obscure" grapes. Was he just trying to be trendy - the head hipster of the wine world? Not at all, he told me. Being a sommelier inspired his curiosity about the full range of wine styles, and after his stint working at a restaurant in Napa he wanted to make wines that would show people the beauty in what's different - the beauty of seeing and tasting something you've never experienced before. He told me he's not trying to make "esoteric wines," he's simply trying to acknowledge and showcase that there are different ways to be beautiful.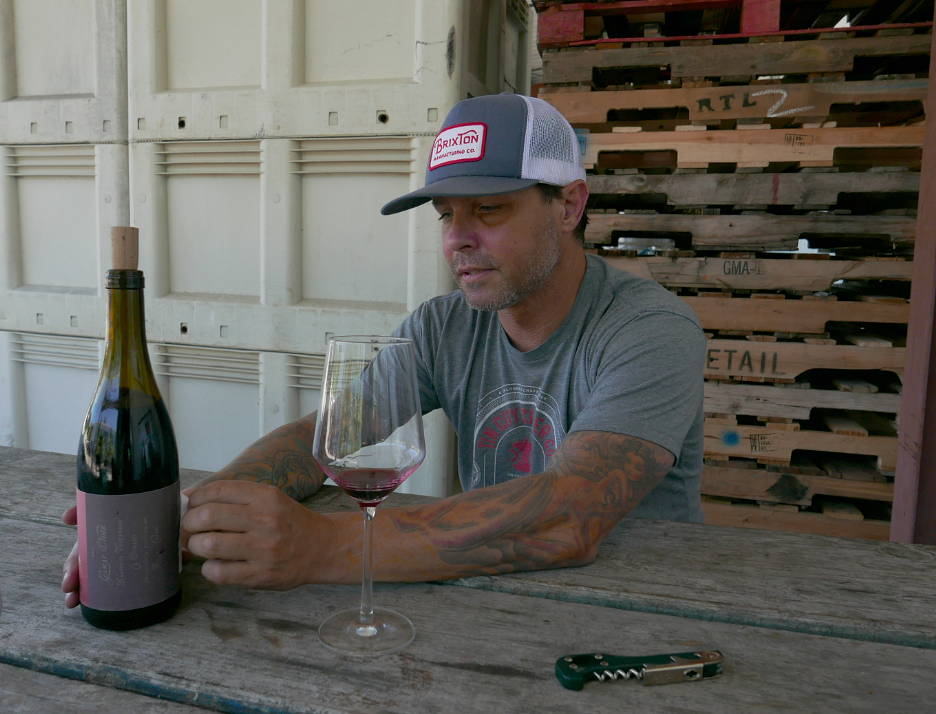 "I want to show that different can be good."
The uniqueness of this Trousseau Gris comes both from the grape and from the decisions Scott has made in the winery. The satisfying "al dente" texture of the wine, the captivating copper color, and the seductive floral perfume are all enhanced by a process of "cold soaking" the grape skins with the freshly pressed juice before fermentation officially begins. The wines are also aged for six months in barrels after fermentation in concrete, imparting yet another layer of intriguing complexity to the finished product.
And yet, he would never rest on the idea that beauty comes in the mere novelty of difference. Scott's attention to detail and clear perfectionist streak can be scene in the labels on every bottle. The picture on the 2016 Trousseau Gris is taken by a famous skateboard photographer, Brian Gaberman, and selected by Scott to reflect the youthful, rebellious, inherently Californian nature of this wine. But don't expect to find this image on next year's vintage because every single vintage of each grape variety Scott produces will include its own perfect artistic representation of the story inside each bottle.
In a world that's increasingly insular - where everyone has one channel they trust for news and our Facebook feeds keep us locked inside echo chambers - I love that Scott is forcing us to break outside our comfort zones and burst the bubbles that surround us. He's working tirelessly to encourage all of us to try something new, and hopefully, to discover something new to love.