Mullineux Old Vine White Blend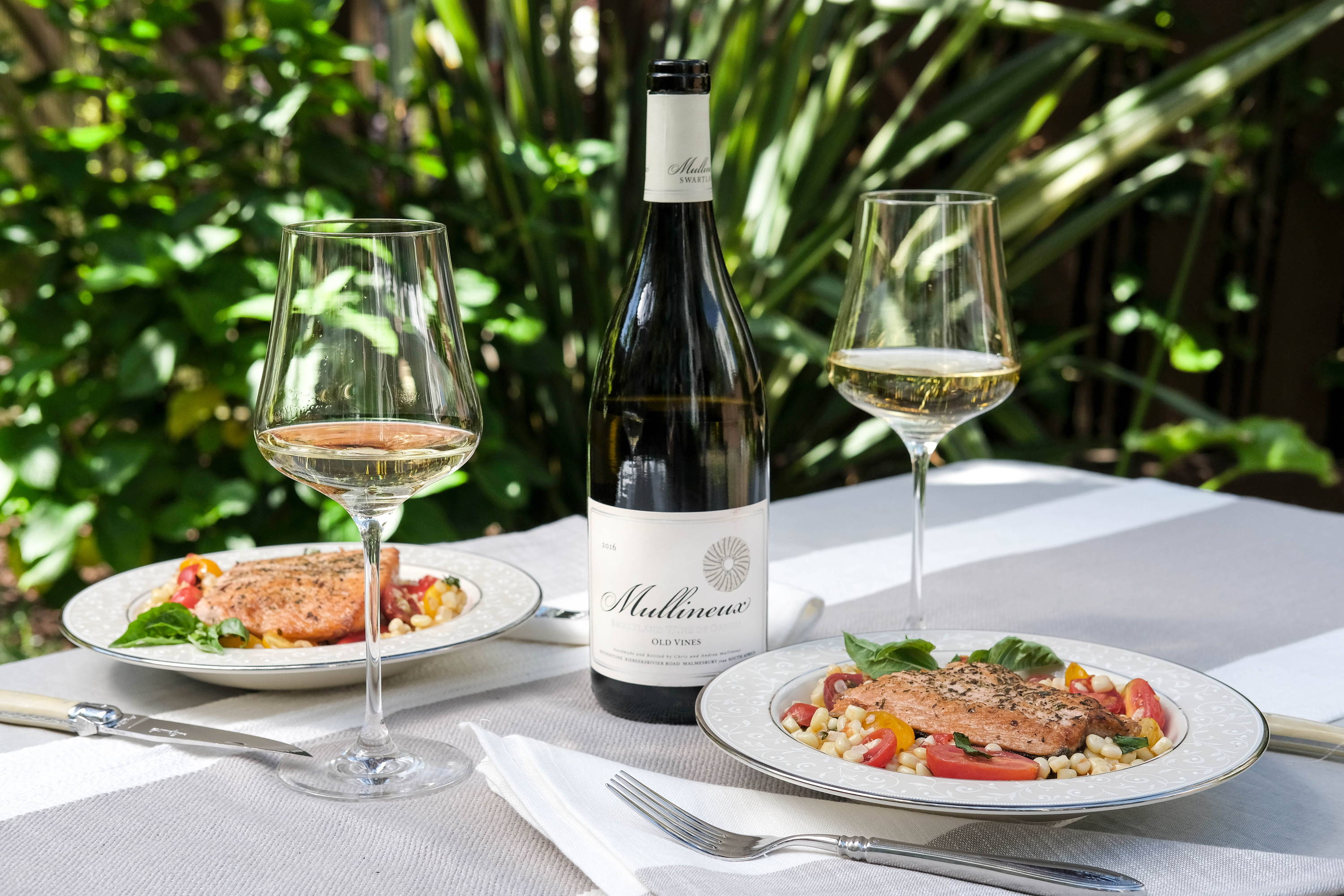 I'll keep the introduction for this one brief because nothing's better than learning straight from the source (in the interview below). That said, I've never tasted one of Chris and Andrea's wines that I didn't immediately fall in love with. Inspired by how delicious even their entry level wines (the Kloof Street label) are, I signed up for a South African wine seminar to learn more about the region. To my surprise and delight, there was Chris as a special guest speaker when I walked in. Delicious wines, a wonderful husband and wife team (she's from the Bay Area!), and a great story - what more could you ask for?
I've selected his Old Vine White Blend for our latest bundle because it's perfect for summer in the Bay Area. Simply opening the bottle and pouring a glass will have you walking through the farmers market in your mind - aromas and flavors of ripe yellow and white peaches, sweet summer corn, fresh basil and mint - it's all there, wafting out of the glass. There's a quality of restrained sunshine - like an August day on the bay with the fog rolling in - that allows the wine to feel fresh and exciting but simultaneously warm and inviting.
Special Interview with Chris Mullineux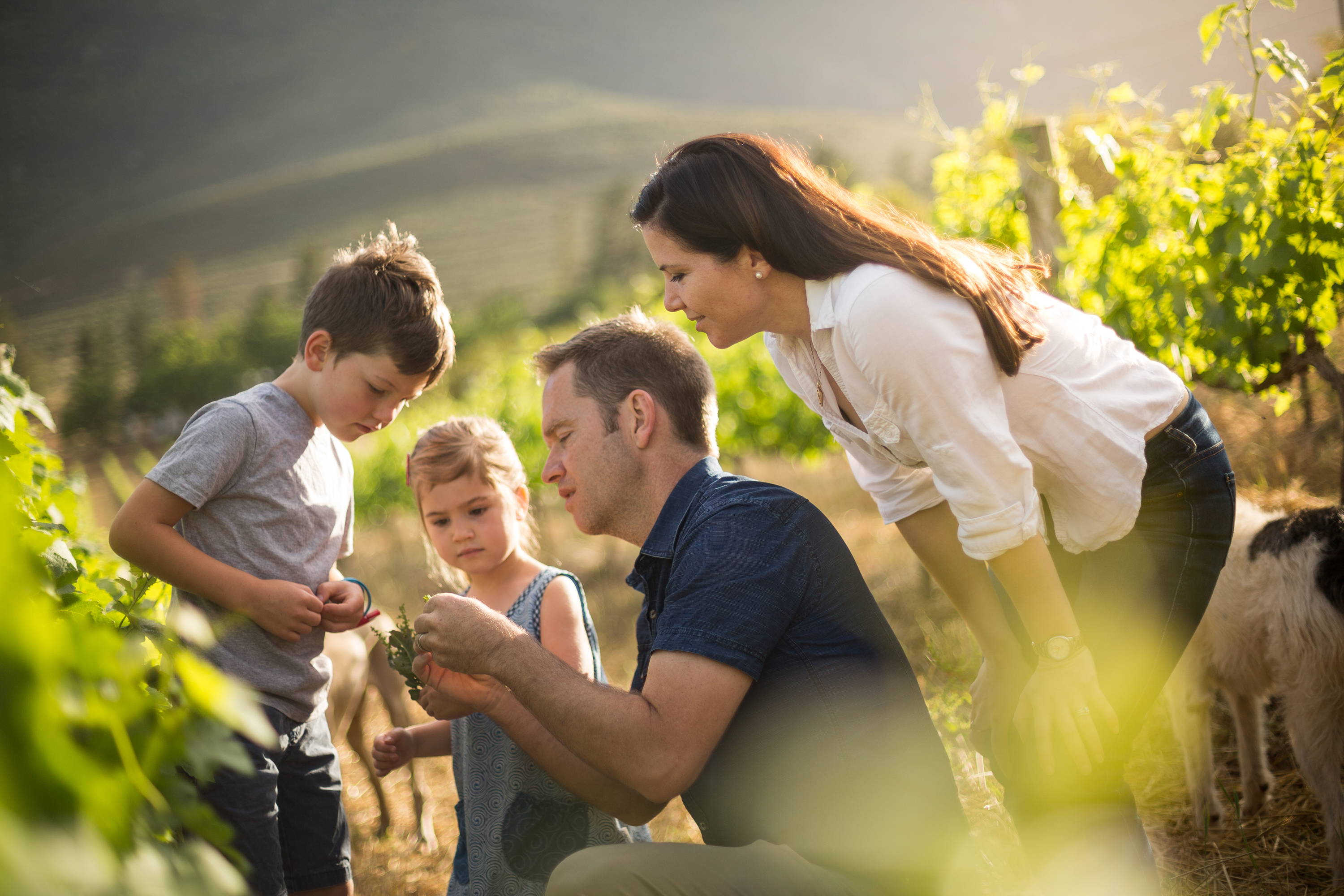 Can you tell me a little about your Old Vine White?
Essentially what we're trying to do is bottle a complex, balanced wine that has a true sense of place. So, we aim to work with grape varieties that are truly suited to the soils and climate of our region, farm them in a natural way and harvest the grapes when there is a balance of ripeness and freshness so we don't have to interfere in the cellar. Both Andrea and I are qualified winemakers so we understand the science of winemaking, but our aim is to have you taste the vineyard, not some winemaking techniques in the glass, so we only use natural yeast, we don't acidify or add tannins, enzymes or other chemicals other than a minimal amount of SO2, and though the wine ferments and matures in barrel, we keep it to only 10% new wood so the wood does not jump out at you.
How would you describe it to someone who's never tasted it?
Our old vines white blend is a great representation of the exciting Swartland wine region. As our climate is warm and dry, our wines tend to have lovely mid palate texture, but because we're fortunate to work with mostly very old vines (35 to 68 years old), the grapes have fantastic acidities to balance out the intensity of the site. Blends work well in the Swartland. Ours is based on Chenin Blanc which gives body and freshness to the wine. We then blend in Viognier for spicy, floral aromatics, Clairette for a waxy, texture and low alcohol, Grenache Blanc for fruit and Semillon for grip and length on the finish.
What do you think is the ideal way to enjoy this wine?
As the wine has texture and freshness with balanced acidity and moderate alcohol, our old vines white is in fact super versatile with different types of food. Seafood and poultry work well. It is a great match with moderately spicy dishes as it's not overtly tart or wooded. Pork belly and shellfish are particularly good pairings. It can also handle umami flavors like asparagus, artichoke (which are sometimes hard to pair wines with), and hard cheeses.
As an international couple in the wine industry, how does the intersection of your different backgrounds influence the style of wine you make?
Andrea and I share a similar taste in wine, which is critical in working together, but we bring different personalities to the winery. Andrea is great at small detail and maintaining no compromise where others (like myself) will sometimes let standards slide. I'm good at looking at the big picture and knowing when to let certain small things go. Andrea's strength is in the cellar and mine is in the vineyard, so we each have a different focus and responsibility, but key decisions like harvest dates and blending we always do together.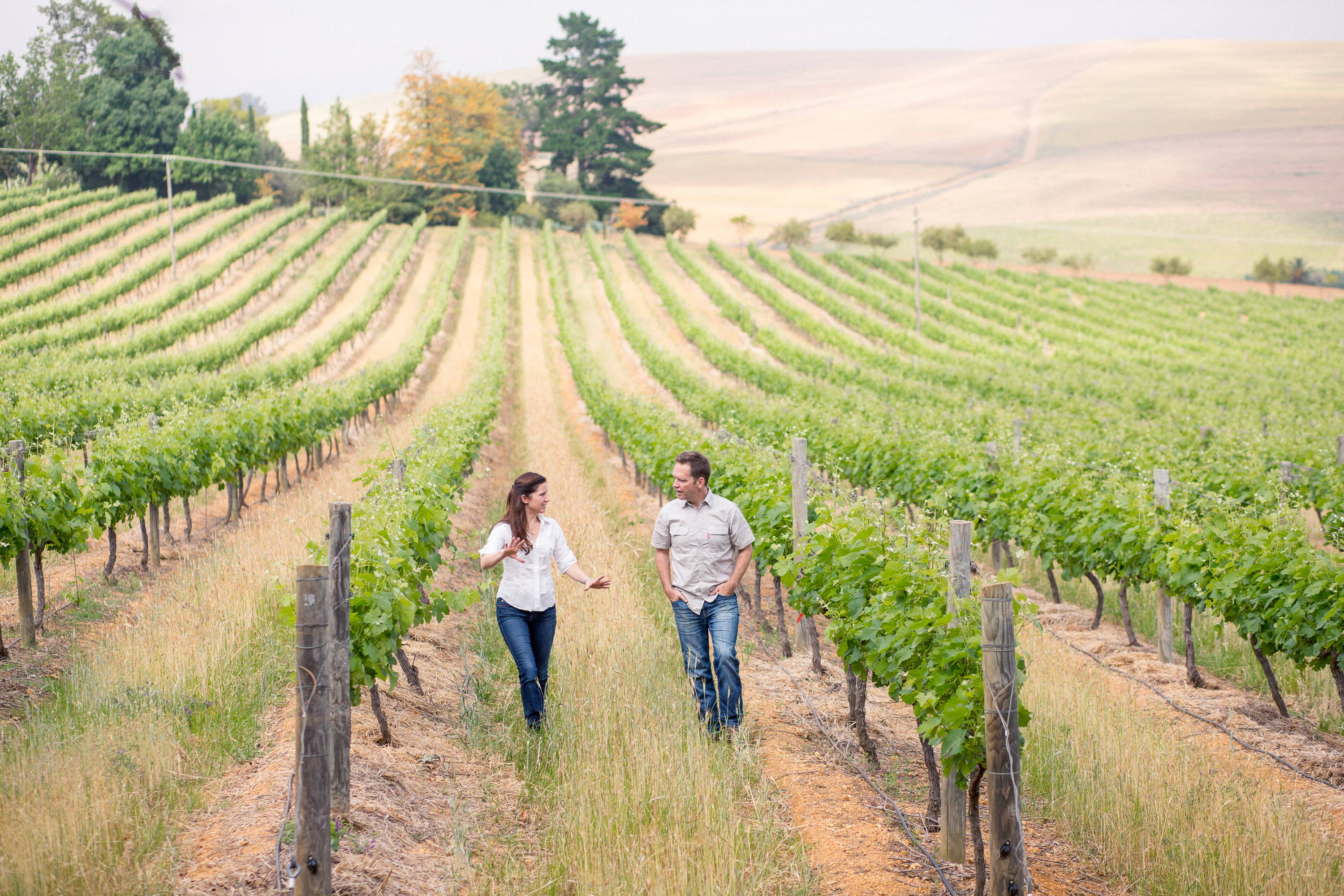 Do you feel there is a particular American + South African approach or mindset for Mullineux?
Not specifically! Andrea and I were fortunate to work together in France and South Africa for a few years before getting married and we saw that we shared a love for wines with balance, finesse, and transparency, but it's not unique to a specific country or region. The wine world is so exciting right now and there is an amazing generation of young winemakers in both the old and new worlds that are trying to honour that tradition and bottle wines with a sense of balance and place, and we are part of that movement.
Can you tell me about your Californian label, fog Monster?
It is a super small project that keeps us connected to Andrea's home state of California. (She grew up in the Bay Area, studied at UC Davis and worked in Napa before moving to South Africa!) We are fortunate to have great people who help us in the vineyards and cellar in CA, as most of our time is spent in SA.
[The difference with the CA wines] is that in CA we find the soils take a bit of a back seat and the climate has a stronger influence in the taste of the wines - particularly from the cooling effect of the fog - and that is where the name of the wine comes from.
What is it about wine that inspires you to be a winemaker today?
Probably the best thing is the people. From the farmers through to our passionate suppliers and customers, the industry is filled with real and wonderful souls. Then there is the fact that as we work with a natural product, we follow the seasons, and throughout the year no two days are the same.
Wine is absolutely fascinating. You can plant two of the same vines a few meters apart and treat their grapes identically in the cellar, but the outcome can be completely different. It takes a lifetime to start to understand just a small part of what makes this happen and the more you understand the more questions there are!
South Africa has been suffering from severe drought. How does that influence your approach to winemaking and sustainability as a business?
The drought has made us really think about how we farm. We have always been relatively natural in our approach, and this helps build stronger, more resilient vines, but the drought has made us focus even more. We are looking at alternative grape varieties for future plantings. For our existing vineyards we are using more mulches and cover crops and trying to reduce erosion and compaction of the soil.
What's on the horizon for you and what are the long-term goals for the winery?
Our goal is to keep grounded and happy to slowly learn, and here and there tweak things so that we consistently bottle balanced wines with a sense of place. This year we've released the 2017 vintage of our Old Vines White Blend and this is our 10th vintage of this wine. It is awesome to be able to do a 10 year vertical tasting of this wine and see how well the older vintages are aging. We can't wait to do the same after 20, 30, and 40 years!
[In regards to what's on the horizon], we're trying to keep to what we've been doing the last 10 years. We're hoping South Africa gets the international recognition it deserves for its fantastic wines!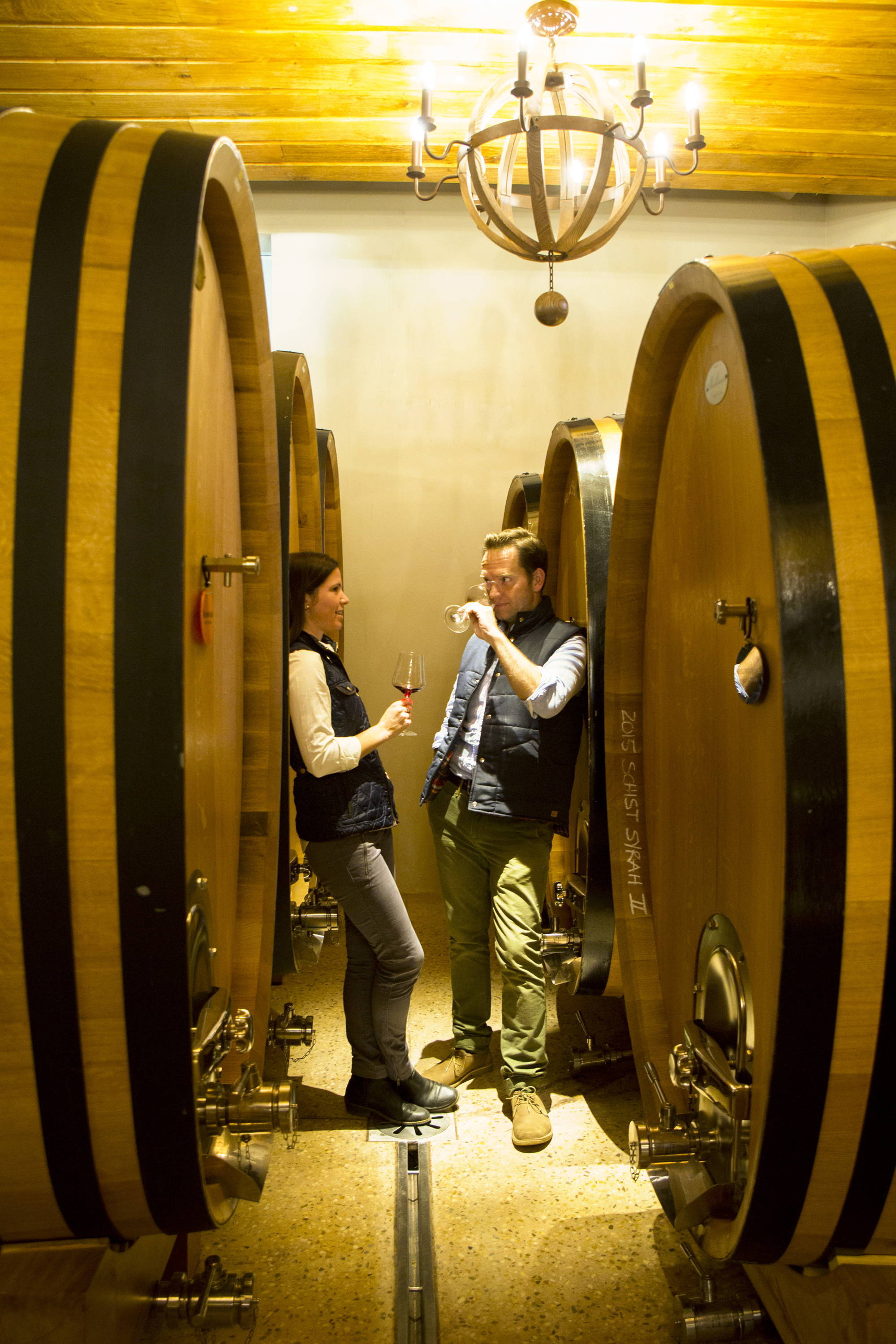 Vineyard and winery photos curtesy of Mullineux & Lee Family Wines.