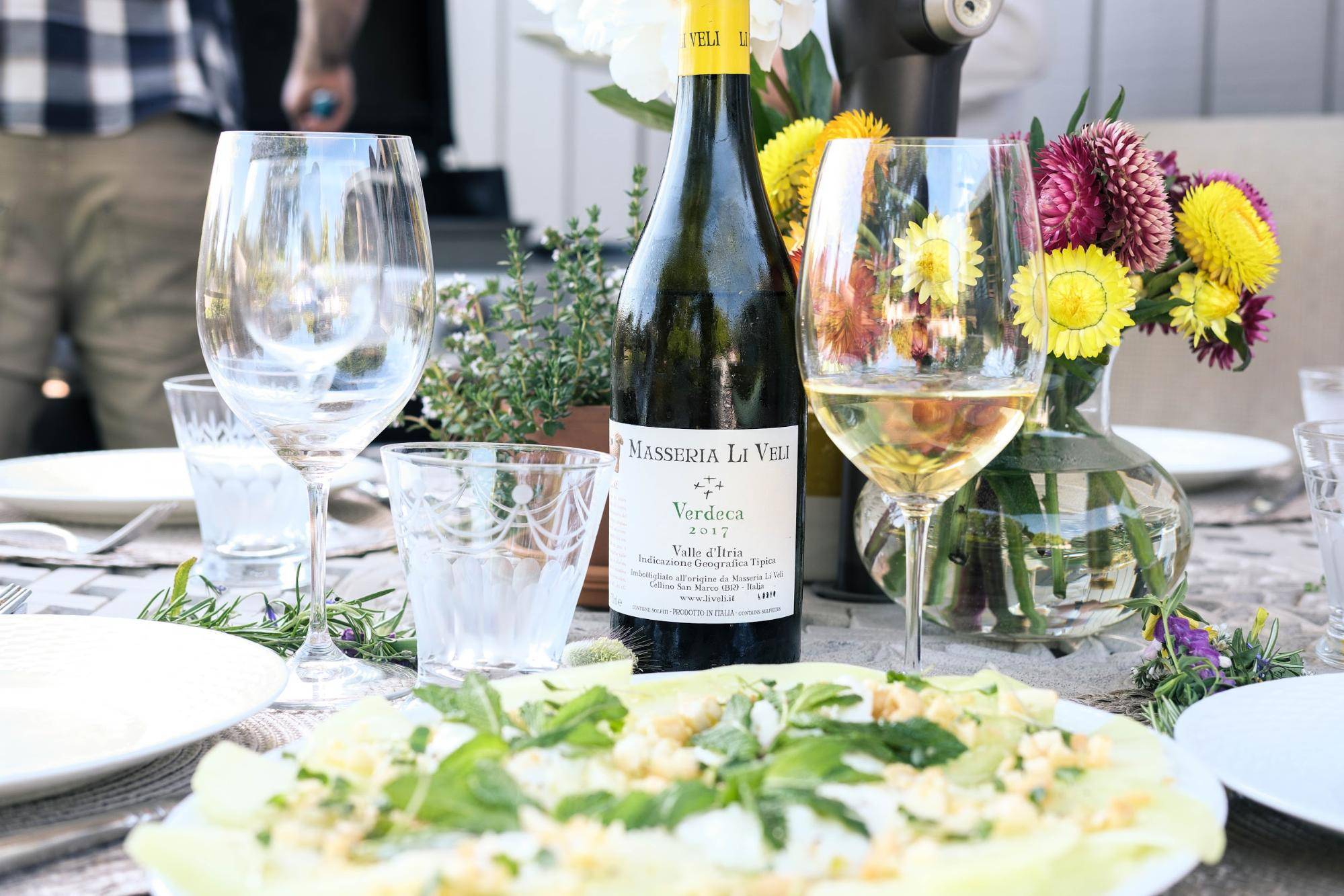 The joke's on me.
One of Riley's old Airbnb friends now leads trips in Puglia, Italy, and when he broached the idea of booking one, I shot it down on the grounds that "they don't really do white wines there". Later that same day, one of my favorite distributors stopped by with a case of wines for me to taste. And guess what he threw in because "I just had to taste this delicious new white wine in the portfolio." Yup, that's right, a traditional, nearly extinct, variety called Verdeca, made in Puglia, Italy. I ate my words as the first sip went down.
I think I'll go ahead and just refer to this wine as "summer vacation in a bottle." Experiencing this wine takes you straight to the beach. Picture it - there's a tropical fruit basket on the table, exotic flowers in full bloom, the aroma of macadamia nuts wafting in from the kitchen, and the memory of a salty splash of seawater from your morning swim. And if that description makes your eyes roll, then let's leave it at this - it's a well-balanced summer sipper that's complex enough for some awesome food pairings.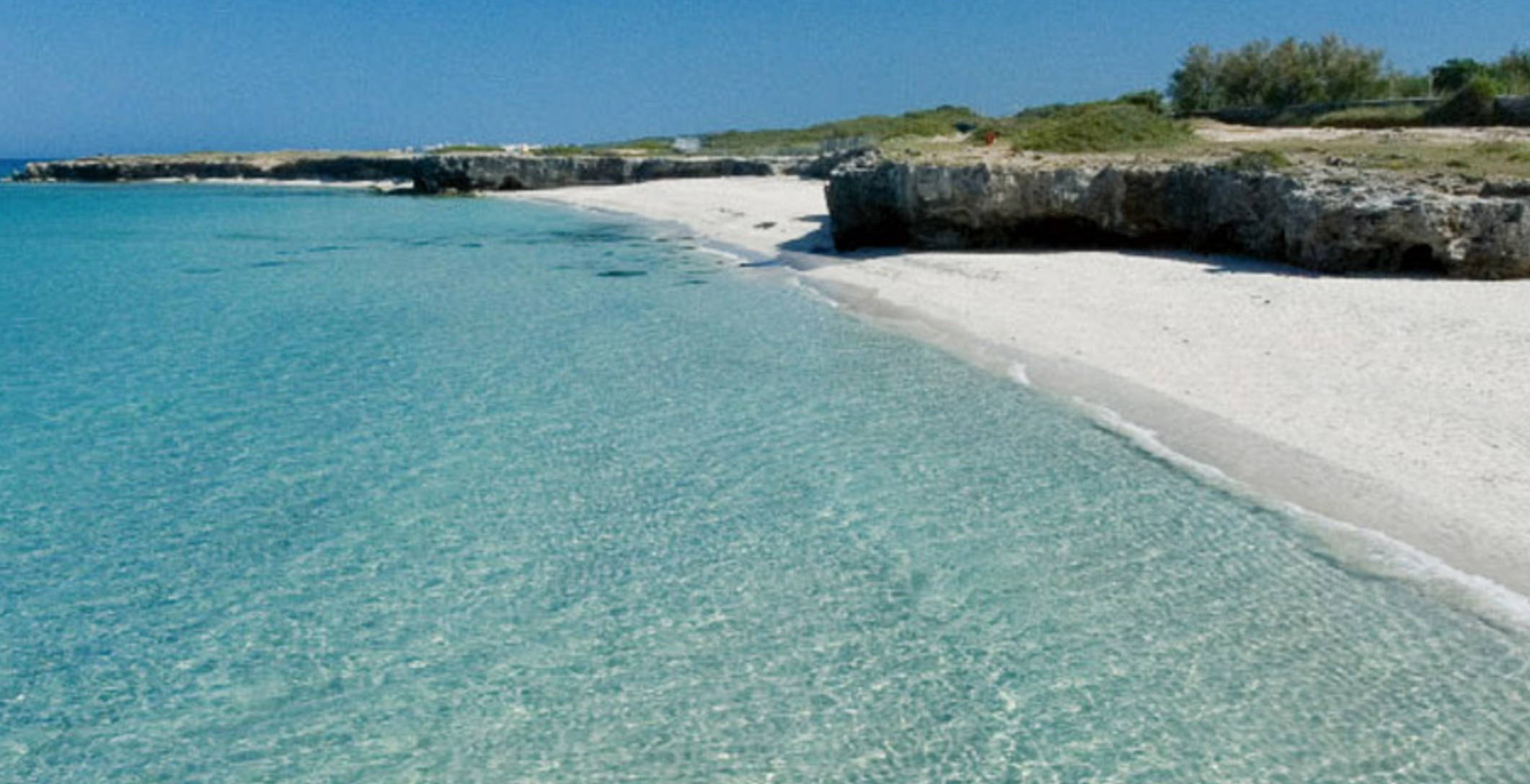 When I sat down to think about food pairings for this wine, I immediately thought of mango salsa and seafood, summer melons, and macadamia nuts. I wanted to match those tropical fruits in the wine and play up the fun, salty finish - as well as finding foods that are similar in weight and texture to the wine. I knew I could find plenty of mango salsa recipes to share, but for that melon quality I decided to make my own recipe. If you can't find what you're looking for, make it yourself, right?
Summer melon with burrata, macadamia nuts, and mint:
1. Slice half a honeydew melon as thinly as possible and spread on a platter
2. Top it with generous dollops of fresh burrata
3. Sprinkle crushed macadamia nuts and garnished with a scattering of fresh mint
4. Drizzle everything with a simple lemon vinaigrette and bit of lemon zest, and sea salt.
Other great options include:
And last but not least, this wine is simply perfect for mango salsa and seafood. Pair with fish or shrimp tacos, grilled shrimp skewers, fried calamari, or grilled halibut with mango salsa.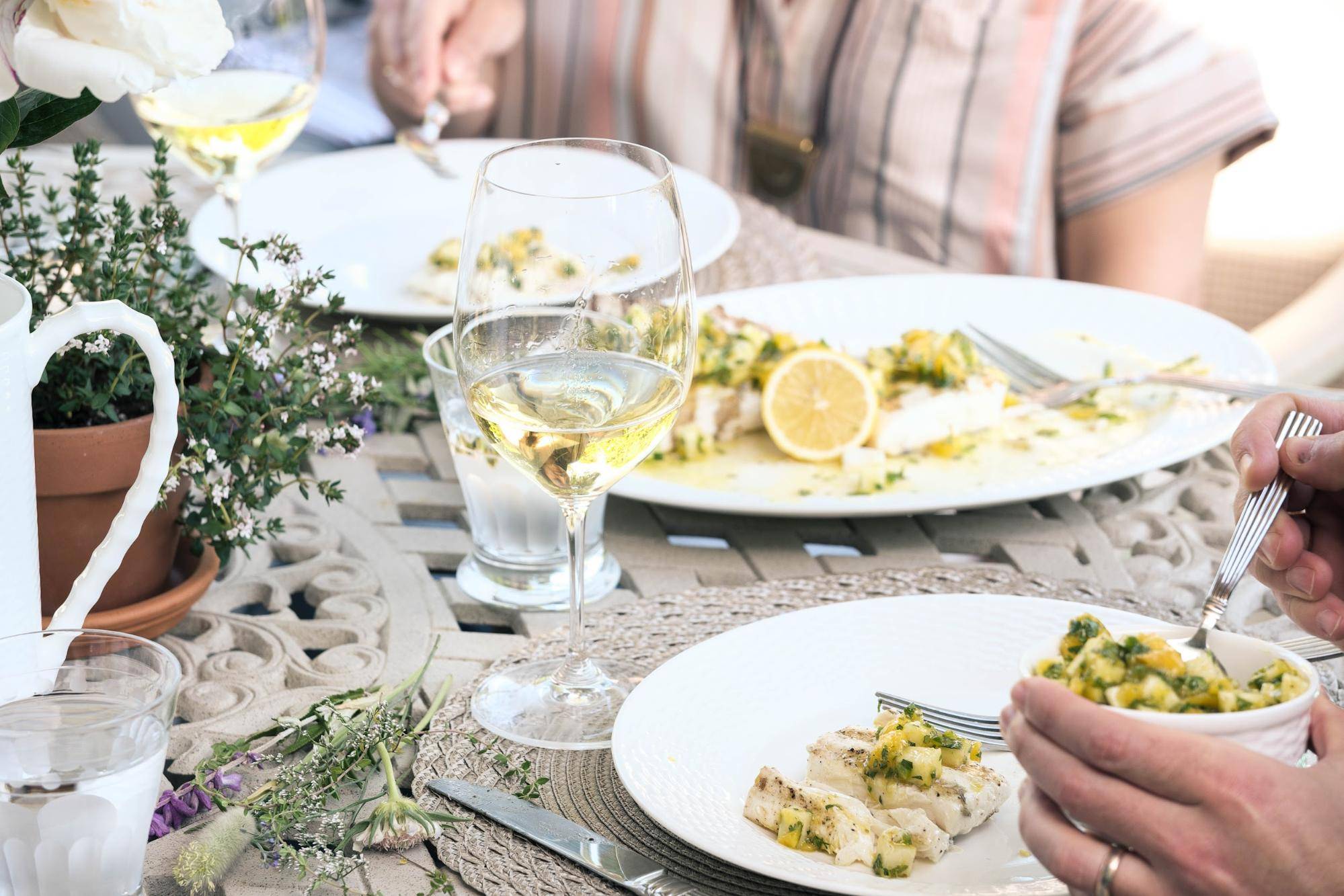 Masseria Li Veli was established in 1930 by Italian economist and professor, Antonio de Viti de Marco, known as the Radical Party Deputy who refused to bow down to Mussolini. His goal? To transform an ancient Messapian site on the Salento plain into a model winery for the entire southern region of Italy. When this dream went unrealized, in came the Falvo family in 1999 to fulfill the mission.

Today, the impressive estate retains the original design and concept, but has been enlarged and thoughtfully modernized. The vineyard is pruned according to the traditions of the region and only Apulian varieties are grown: Negroamaro, Primitivo, Malvasia Nera, Susumaniello, and Verdeca.
"The vision is to establish a new quality benchmark in the region both through vineyard management and vinification… the effort is to realize the ultimate potential for the local varieties with wines that have more primary fruit, freshness, and structural acidity while still maintain the character this dry, hot Mediterranean land provides."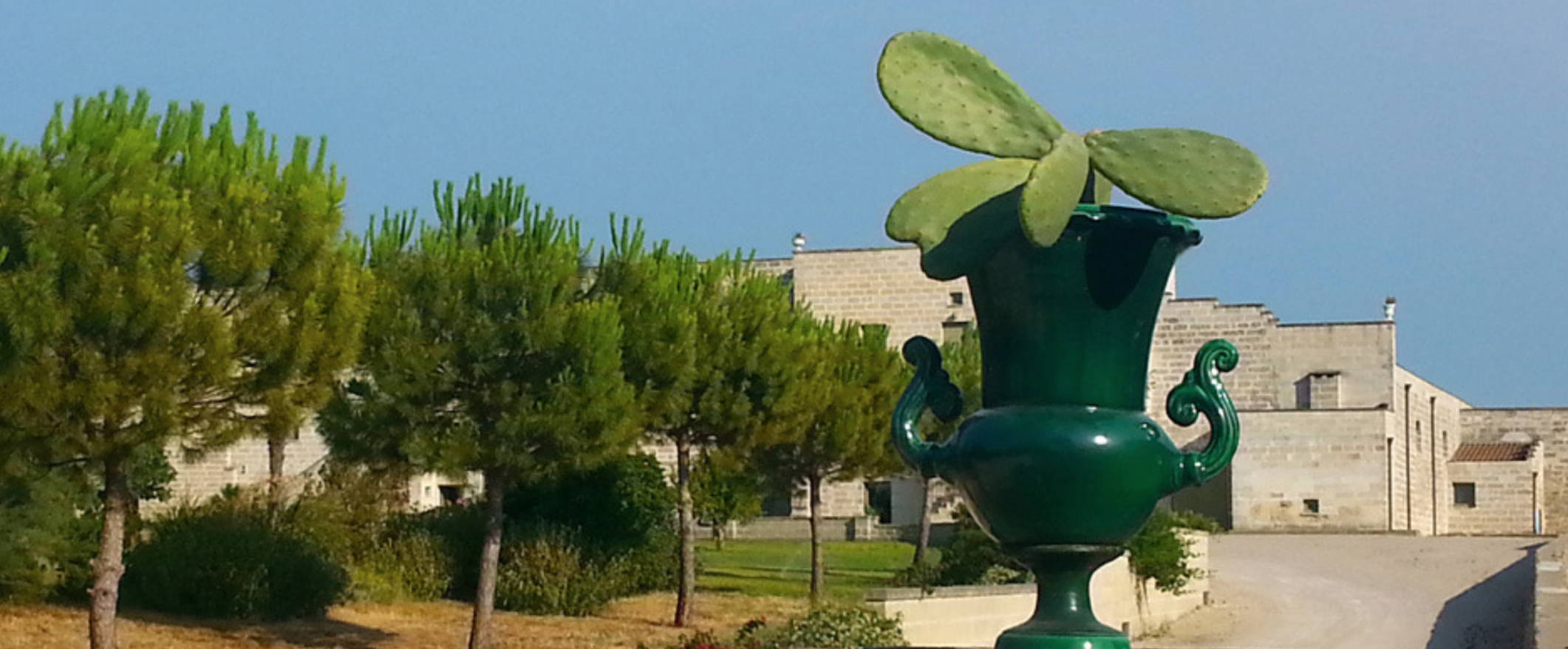 Verdeca has been cultivated for generations in specific areas of Puglia, but for many years has been neglected or simply viewed as a wine to to add into blends or for the production of Vermouth. Masseria Li Veli selected this native variety to make a varietal wine in 2009 with the intent of discovering its full potential and celebrating it as a unique treasure for the region.
Askos is the name they have given to the unique project of rediscovering and celebrating ancient Puglian varieties that would otherwise disappear. Askos is the greek name for "wine jar," selected here to symbolize the traditional vessel for making wine, a Puglian tradition started by the ancient Greeks.
So whether you're picnicing at Dolores, spending the day at Stinson, or lazing around in your backyard, picture yourself lying beneath the Mediterranean sun and savor this little "vacation in a bottle."