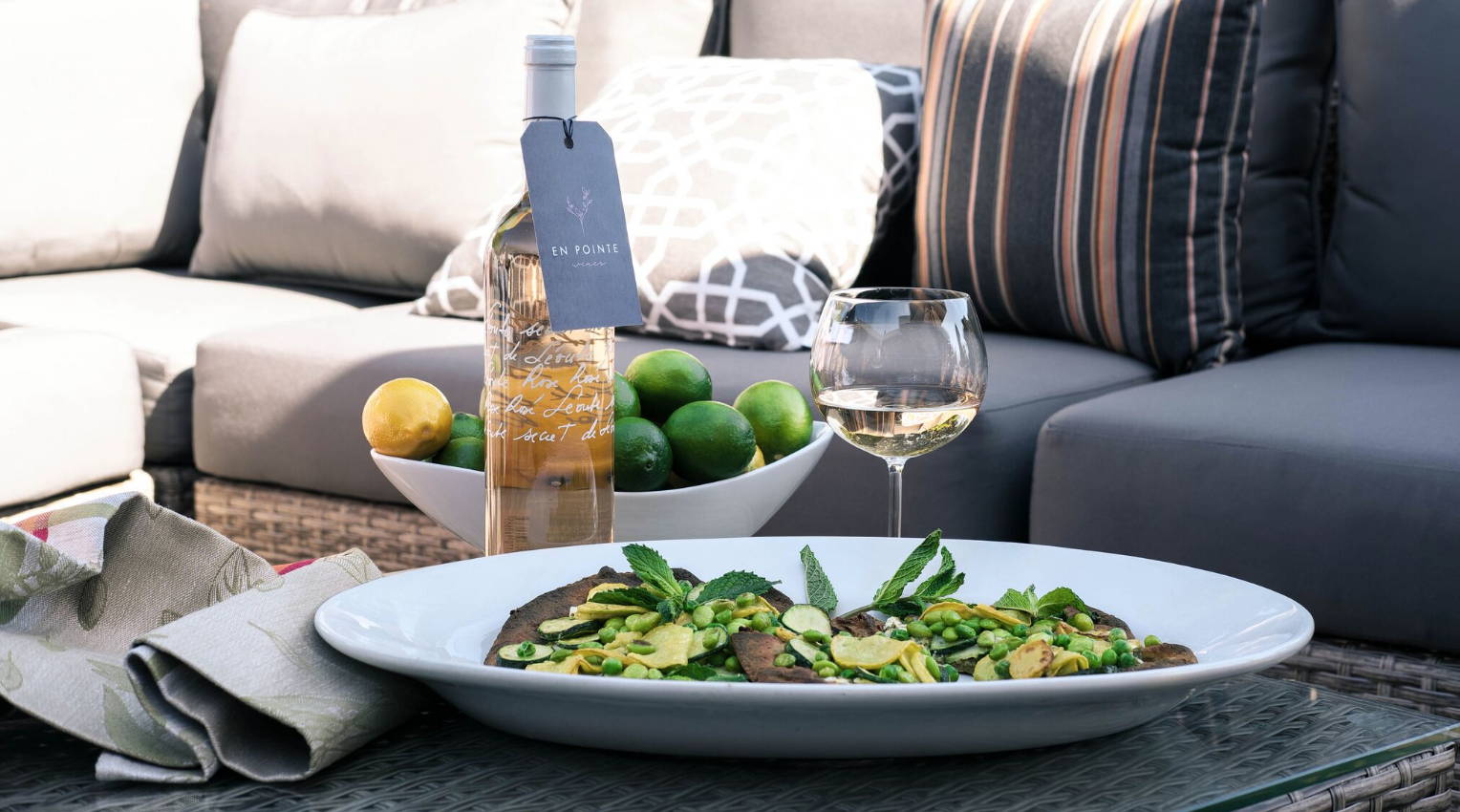 Yes, I know, rosé feels a bit overdone these days. From #yeswayrosé to #brosé, there's plenty to roll your eyes at and it's only May as I write this.
That said, there's a reason why everyone from your college-aged cousin to your grandma is jumping on the bandwagon - rosé is simply delicious and there are many high quality, complex, and table-worthy bottles. So log out of Instagram and grab a corkscrew, because rosé isn't some fad - like Carrie Bradshaw's pink cosmos - it's a classic wine style that's been around for ages and is truly only getting better.
This example from Chateau Leoube is exactly the type of wine I'm talking about. It certainly checks that "drinkable" requirement, but if you can save a few sips for the table, I promise it gets even better with food. Why's that? With every ingredient on your plate, the nuances of flavor, aromas, and texture become apparent, like someone turning up the volume of a beautiful piece of music, allowing you to hear and appreciate every instrument in the orchestra.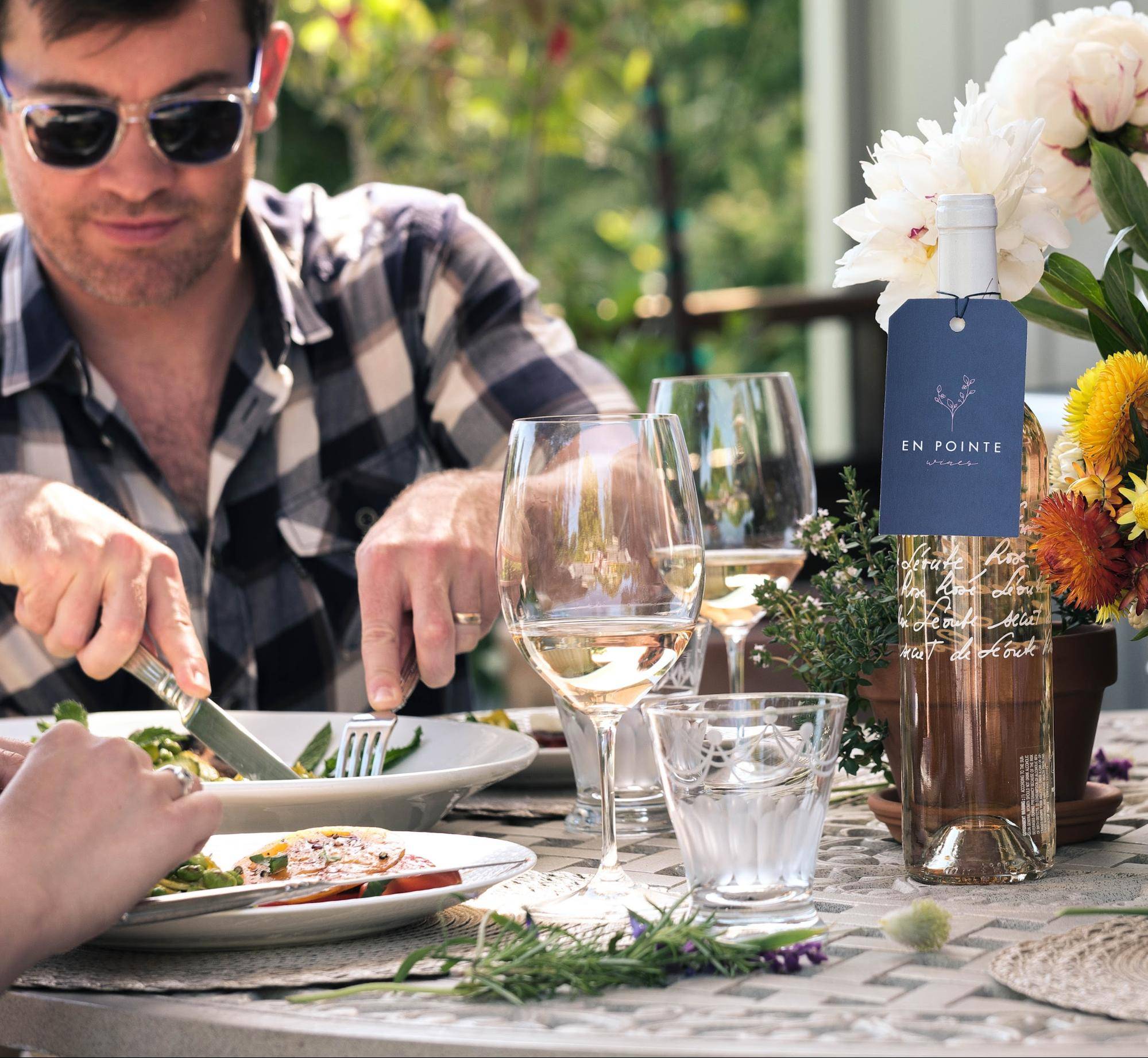 So, happily savor this wine on its own, or pair with:
Or try my latest creation:

Place flatbread or whole wheat naan over the flame on your stove to warm
Spread some pesto and scattered dollops of creamy goat cheese on top
Layer with your favorite summer veggies. I like sauteed zucchini, yellow squash, peas, and edamame.
Stick under the broiler
Top with fresh mint
 
The crisp, high acid nature of Provencal rosé lends itself well to foods that are either high in acid themselves (like tomatoes or a citrus vinaigrettes), or foods that benefit from some additional acidity, like seafood or green vegetables. Rosés are also a great option for foods that are notoriously difficult to pair, like eggs, artichoke, and asparagus.
Chateau Leoube, an impressive property comprised of 65 hectares of organic vineyards, lies just on the banks of the crystal blue Mediterranean Sea. Lord and Lady Bamford purchased the estate in 1997 with an ambitious goal: make sustainably produced wine with a character true to the terroir. Over 20 years later, with an international reputation for producing some of the finest wines in all of Provence, it's clear the Bamford's crushed it. (Yeah, pun intended.)
The vineyards are under the care of Romain Ott, of the famous Domaine Ott, a true "back-to-the-basics" winemaker. His philosophy of thoughtful vineyard management, strict organic specifications, and only picking grapes at night according to the lunar calendar creates a rosé that represents the truest expression of each and every grape.
For all the skeptics out there, maybe the moon cycle has nothing to do with the perfect picking conditions. But when a wine tastes this good as a result of his philosophy, I don't care what guides him, I'm just happy to reach for another glass.