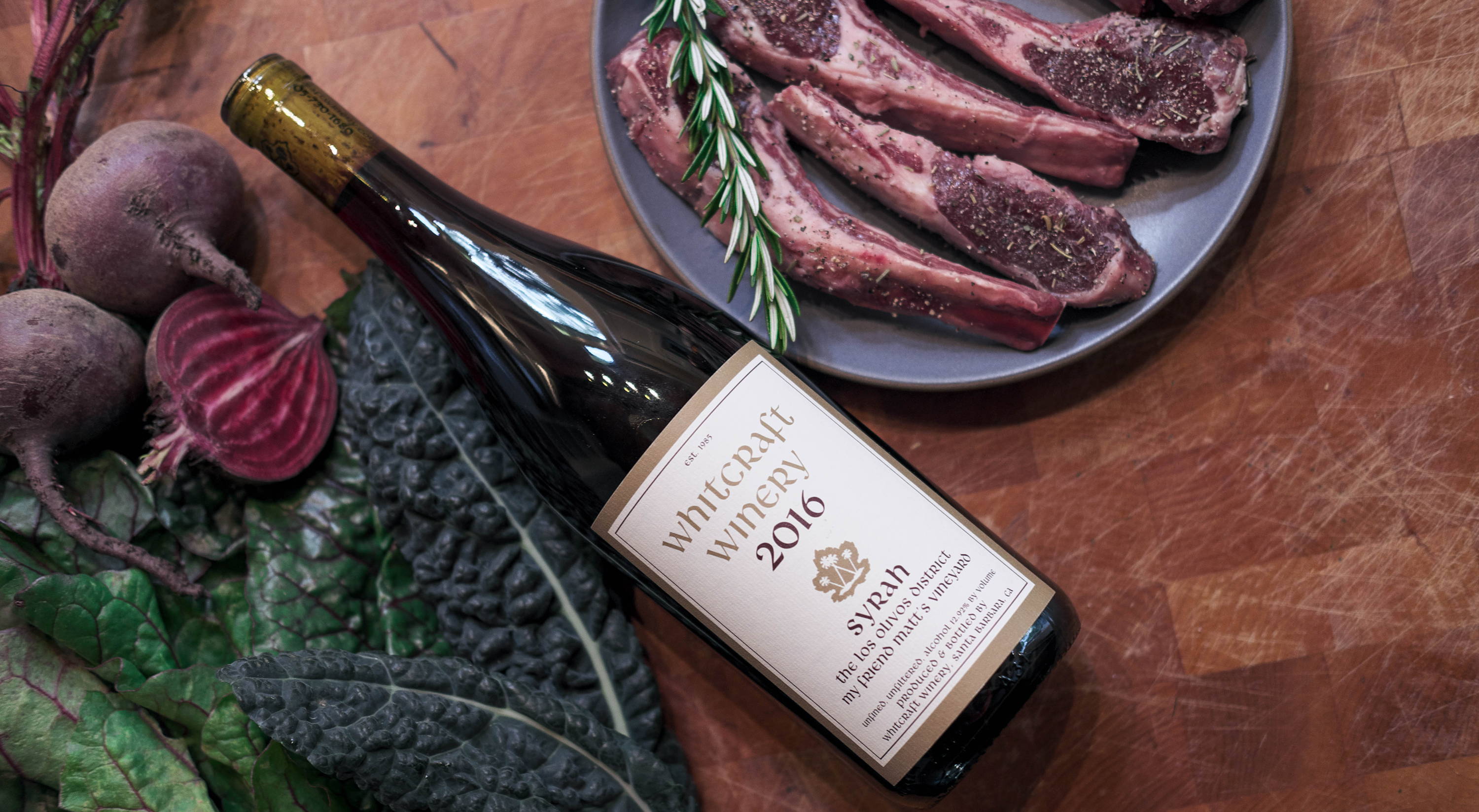 Back in June of 2017, I was sitting in a classroom in Paris with a mystery glass of red wine in front of me, about to dive into the "blind tasting" portion of my final exams.
I worked through their system methodically - 1) Color: A beautiful ruby red, 2) Aromas: black pepper, leather, lavender, and a hint of green olive… I breathed a sigh of relief as it became clear that this was a classic Northern Rhone Syrah from Saint-Joseph, 2007 vintage, ~€30 pricepoint. I closed my eyes and imagined the perfect pairing to write down - olive crusted lamb chops with rosemary.
I'd almost forgotten the taste of that once crucial wine until just a few weeks ago when I was handed a glass that I hadn't requested to taste, but was brought along by one of my distributors "just in case I was interested."
And there it was, that beautiful classic French Syrah - perfectly balanced with earth, leather, and meat married with black fruit, lavender, and rosemary. A wine that doesn't overwhelm with headiness or alcohol, but whose deep complexity enchants and lingers in a way that makes you want to keep going back for more. Simply beautiful.
Except unlike my Parisian blind tasting, this wine was made half a world away from Northern Rhone, in California. An up-and-coming young winemaker, Drake Whitcraft, is making a real name for himself in the world of wine, producing Syrahs that could fool French Syrah lovers time and again.
Perfect, I thought to myself. This is exactly the style of wine I want to share with the En Pointe community.
As for perfect pairings? I'll rely on my old exam answers, but add a few extras for you just in case you're not a lamb fan:
- Olive and herb crusted rack of lamb
- Beef tenderloin with green peppercorn sauce
- Roasted rabbit with olives and feta
- Squash and farro gratin with feta and mint
I suppose it's a bit ironic that I would start this write-up talking about blind tasting and my diploma program when Drake Whitcraft is so definitively not focused on the sommelier crowd and the associated 'wine scene.'
"I'm kind of a curmudgeon to this awakening of a new generation of wine drinkers," he told me in response to my question about how it feels to be the new 'darling of the wine world.'
Curmudgeon seems a little harsh when he couldn't be more amicable, but it's true that you won't find him concerned with his social media following, tasting room decor, or figuring out how to turn his passion for wine into some sort of lifestyle brand. In fact, he's a little insulted by the idea of winemaking as a lifestyle brand and the way "they create an unrealistic picture of what it truly means to make wine as a business." He laments the number of winemakers that are turning the industry into a show, even in Santa Barbara, and how that sort of winemaker would simply be "laughed out of Burgundy."
What you will find Drake concerned with is making "real wine."
"I own nothing that plugs in to make wine. Other winemakers have all these gadgets to replace people - I'd rather use people."
What does real wine mean exactly? (And don't we already have enough terms between natural wines, biodynamic, and plain old, conventional wines?) Drake makes a solid case for being a "real winemaker" of "real wines" though:
"I own nothing that plugs in to make wine." (Other winemakers) have all these gadgets to replace people - I'd rather use people… I guess what I am obsessed with is the process that I was taught. That's why I refuse to change anything. We use the same old stuff we've always used. I'm obsessed with this respect for not adulterating a wine, but I don't go around talking about it constantly. I think some winemakers are just now discovering the making of non-adulterated wines, so maybe they feel they have to be boastful about it. But for me, it's the only way I think wine should be made. I don't have to demonstrate my obsession with it. Like, I love my girlfriend, but I don't go around talking about that constantly."
This year marks Drake's 23rd harvest - an impressive number considering that he's only 36 years old. Do the math and you won't be surprised to learn that Drake grew up making wine - he was working harvest before he could drink alongside his father, Chris Whitcraft, who founded Whitcraft Winery in 1985. Drake became the head winemaker for Whitcraft in 2007 and took over the full reigns of the operation in 2014 after his father passed away. Chris was a bit of a legend in the area. Having worked alongside (and learned from) the greats like Heitz, Williams Saylem, and Chalone, Chris established a hands-off natural winemaking approach that has clearly influenced Drake.
The grapes for this Syrah come from the Santa Ynez Valley of California. They are planted on a riverbed of quartz and granite where mountain runoff flows behind the Ojai mountains. It's an ideal location for Syrah, and one of the few areas where these elements come together.
Drake likes to pair this wine with grilled meats over a flame - grilled rib eye, tomahawk pork chops, or grilled chicken. He lives in the valley and sources good local beef. (For Bay Area club members, you can't do better than lamb from Marin Sun Farms. Ask for their unbelievably delicious "lamb lollypops" that are pictured below.)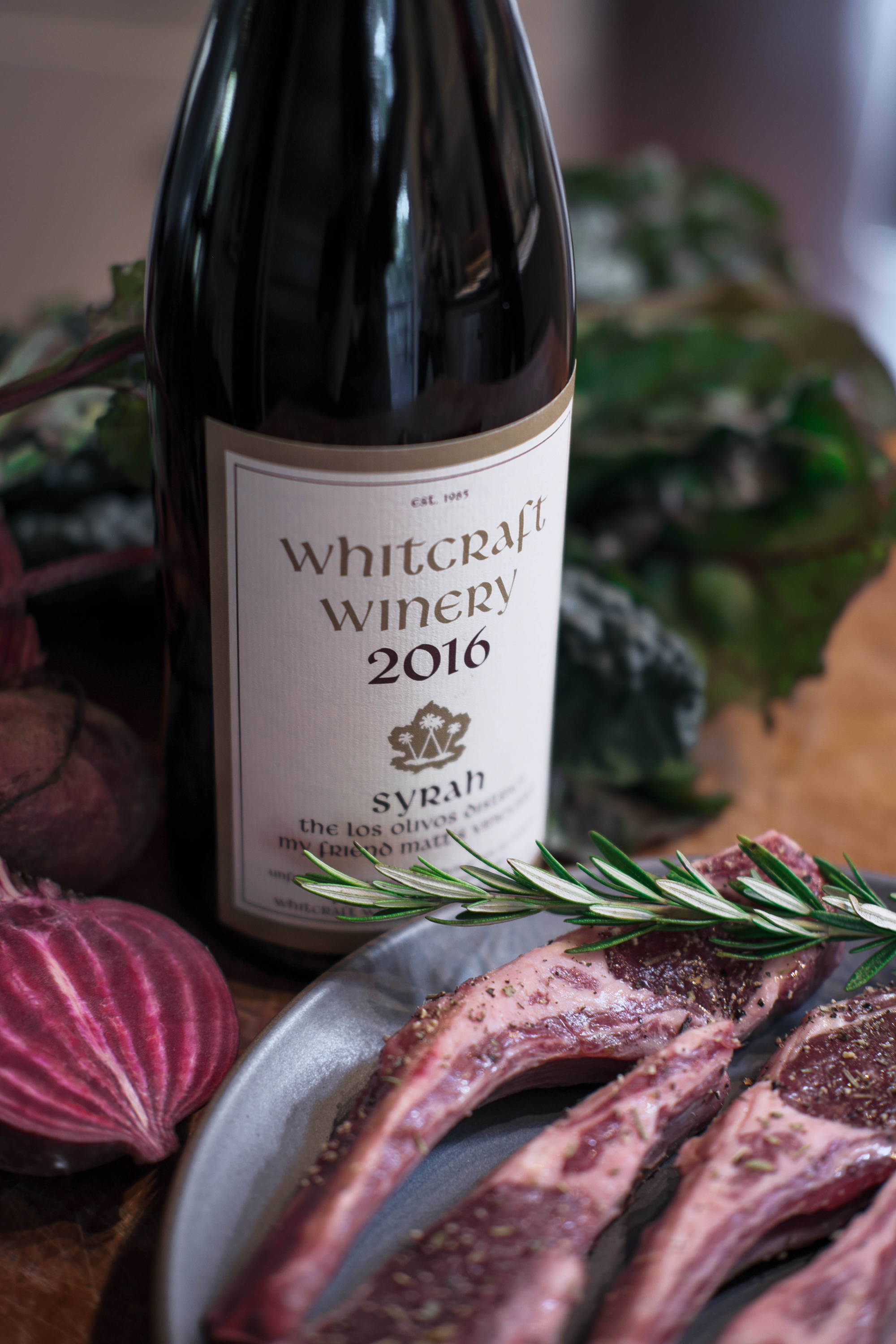 Before wrapping up our conversation, I asked Drake if he was making wines for a different generation of wine drinker than his father had. Was he intentionally making wine for a particular type of consumer?
The winemaking is exactly the same, I just pick at a different time. (My father) liked big opulent wine. I make wines that are lean and bright and tight. And I don't make wines for anyone. I'm not making wine for a younger crowd - but if you are serious about wine, that's what's important."
Drake's long-term goal is nobly "to sustain." He plans to make wine for a long time, ignore the twists and turns of wine trends, and to be known for producing wines that are specific, but most importantly, wines that are real.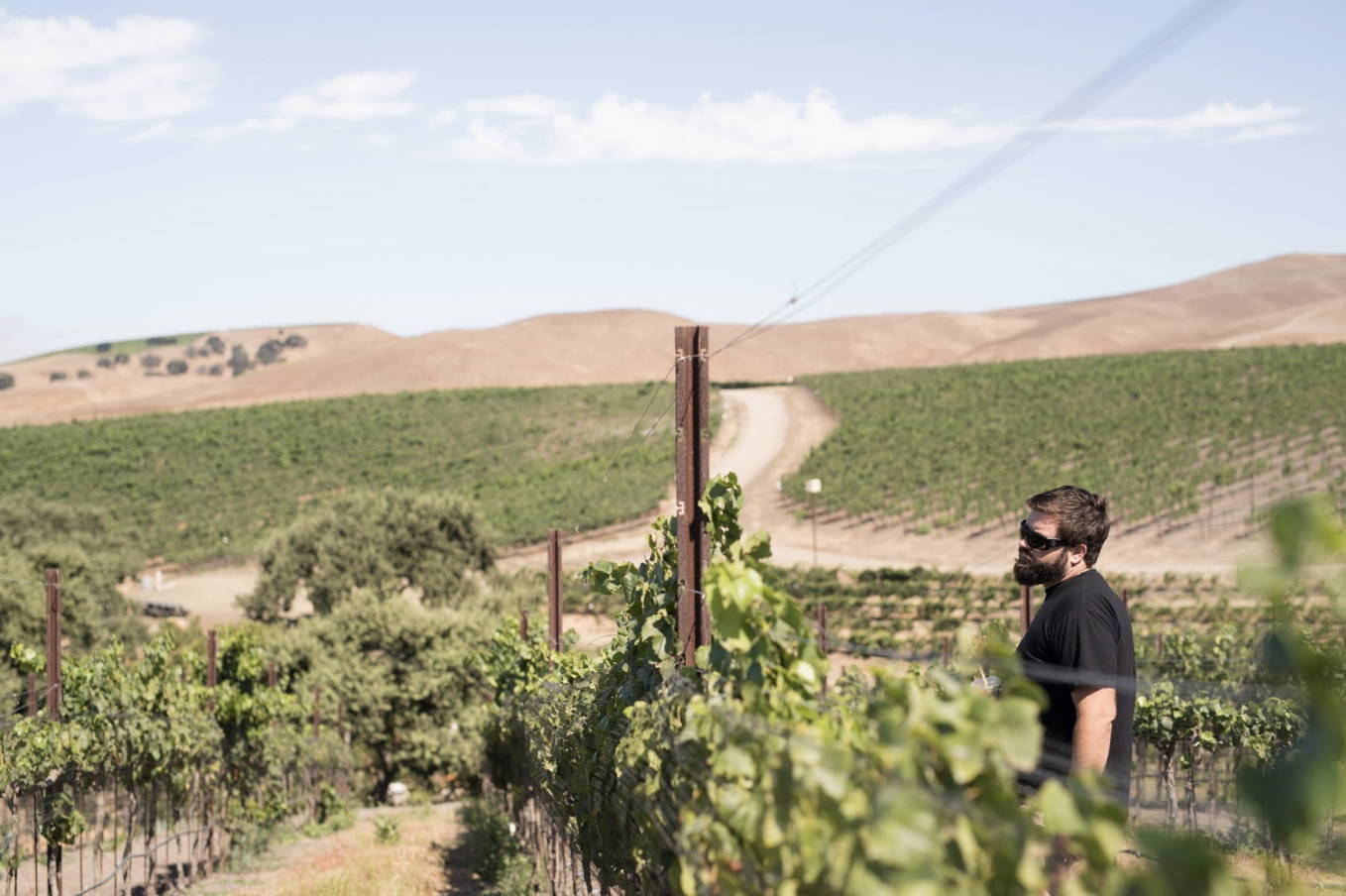 * Photos of Drake courtesy of Whitcraft Winery