As a native Californian, I'm always being told that I don't know the first thing about seasons.
And while it's true that I've never shoveled snow or gone "leaf peeping" (or even know what that was until a few years ago), I do savor the scent of the first rain in the redwoods, love watching our puppy play with the the tiny, delicious apples that fall from the tree in my parents' backyard, and that aroma of fireplaces that make you want to curl up with a good book, a blanket, and a great glass of wine. So maybe it's not a change on the order of what our neighbors to the East tend to experience, but it's late autumn to me, and more importantly, it's precisely those aromas of yellow apples, a hint of smoke in the fireplace, and fresh winter air, that I think of each time I taste this delicious Furmint from Austria.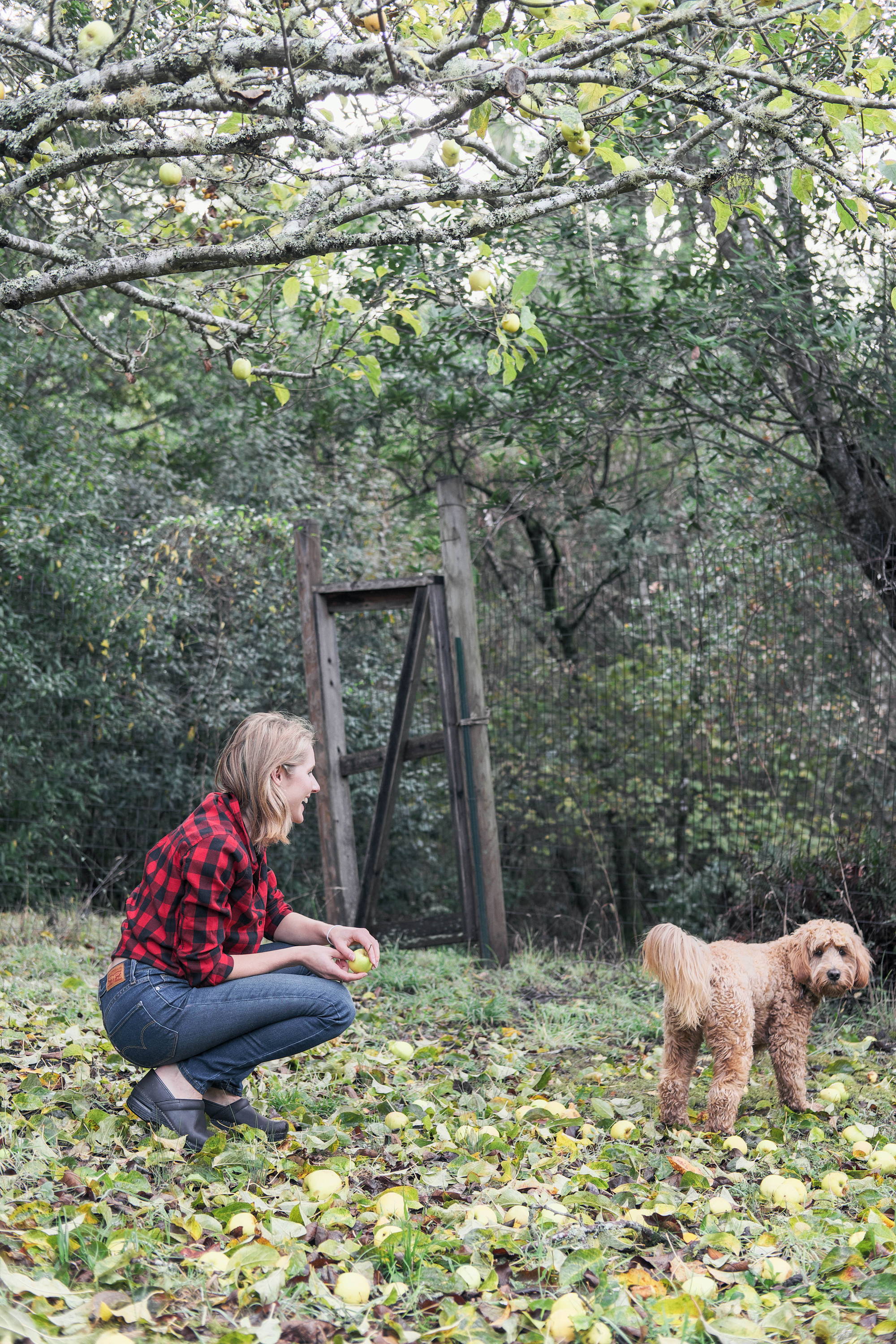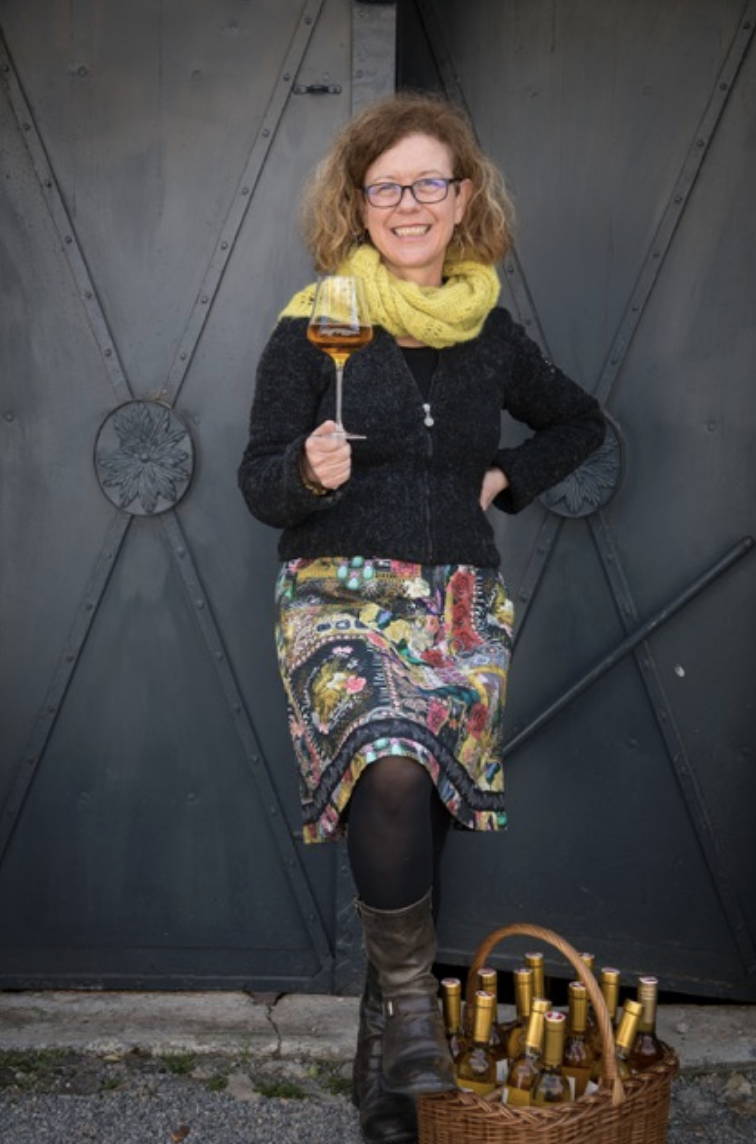 As we've done before, let's have you learn the story behind the bottle from the incredible winemaker herself, Heidi Schroek from Austria.
How would you describe Furmint to someone who's never tasted it before?
Very often I am asked, "What´s Furmint like? With which grape variety or wine can you compare?" Actually with none. Some say Furmint is a little like Chenin blanc, the floral side of it. Furmint has floral aromas of linden blossom and camomille. It's a little smoky and has a perfect muscular body. Like a long distance runner. And it is a long distance runner. There's a little flintstone and yellow fruit as well.
Is there a stylistic difference between Hungarian and Austrian Furmint? 
When we speak about the "new" dry Furmints of Hungary there is in my opinion not a difference in style. Winemakers of both countries try to show the different terroirs. And this makes the difference. The volcanic soils of Tokay and Somlo, the loamy sands, grey and pink quartz and mica-shist of the hills around Rust are best shown in the mineral character of the furmints of both countries.
What recipes do you like to pair with Furmint - especially this vintage? 
Furmint 2017 matches with pike-perch (zander) from the nearby Lake Neusiedl seasoned with Paprika and a little garlic. A traditional summer dish which is also good in fall and winter is Csolomade, the Hungarian version of Ratatouille with Peppers, tomatoes, onions, garlic. I think that the dish hast o be a bit spicy. Recently I had a fish dish which was seasoned with elderberry flower vinegar. It was delicious with the Furmint.
I've learned that your father was the first to focus solely on winemaking at your property. Do you feel that he was your main teacher for learning how to make wine?
My father Willi Schröck and my brother-in-law Peter Schandl were my main teachers during my first steps of winemaking.
Was there any resistance to your wanting to make wine as a woman - either from your own family or from other winemakers in the region?
I did not feel resistance but there was this status of being a paradise bird in the wine business in Europe at that time. Only during my internship in South Africa in 1982/1983. I learned that there were many more women working in the cellar and studying viticulture and winemaking.
Do you try to teach your sons the same way your father interacted with you when first started, or is the dynamic different now that you are the teacher?
Both of my sons are working in the wine business. Georg learned a lot on his stages in France, New Zealand, Italy, and Austria. Johannes who is working with me on the estate probably learns a lot of the way I am doing but is always interested in doing it differently. So he reads a lot, taste and talks.
Coming from a region with such a deep history and tradition in winemaking, I'm captivated by your sense of curiosity and experimentation.
Do you feel that this energy of being a "continual learner" is something that is common amongst the winemakers of Rust, or perhaps, something more unique to your personality and experience? 
Yes, indeed I have always been very interested in new things. I like changes, planning, creating. I think this is my character.
Similar to my last question, I'm curious if this energy of collaboration across generations is something that is quite unique to Rust or Austria, or do you feel that this is actually happening in many wine regions? 
Not always but sometimes we do have this unique and almost eternal situation in Rust that the collaboration between generations really work out as it should. Sometimes they even estimate opinions from us female winemakers! I think this is happening in many regions with the long tradition like Rust. *Please note that I only say sons because it so often is sons and fathers that I read about, not because I don't believe it can or should be mothers and daughters!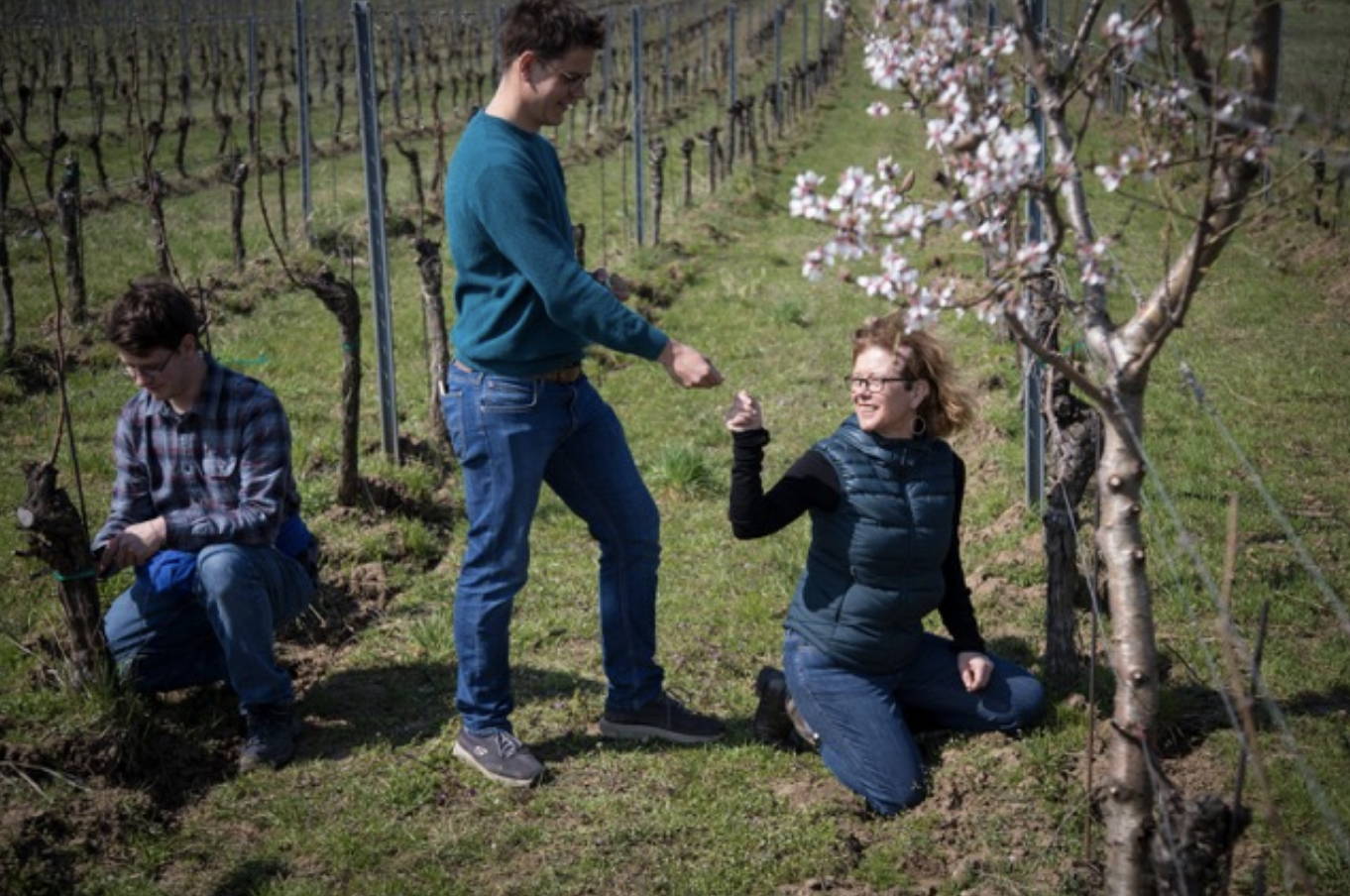 * Photos of Heidi are courtesy of Heidi Schröck